3 min read
Bitcoin was popular in India before it came there. Then it became the most popular crypto in India.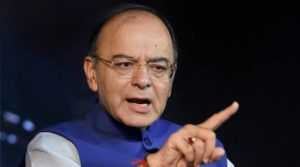 But the Indian current  Finance Minister, Arun Jaitley referring to the country's budget for 2018-2019 in February this year, touched on crypto-themes and their usage in the country. More precisely, he said that "the government does not consider the cryptos of a legal and legal means of payment" and that legislators will take "all measures" to eliminate their use in criminal and illegitimate activities.
Media in India reported:
A prominent presenter on the main television channel, which watches over tens of millions of viewers, said: "Bitcoin will be banned. Criminals are illegal in India", says Arun Jaitley on his Twitter account, which has more than a million followers.
Indian Reuters released a dramatic title "India promises to ban crypts," pointing to "banning virtual currencies like bitcoins" by the Indian authorities.

This example was followed by the world's media.
Contrary to the global media coverage of the Indian authorities and the alleged ban on bitcoins and other cryptos, India does not even prohibit cryptos or their trading on stock markets.
In an interview with the Indian state broadcaster Doordarshan after his presentation of the state budget, Jaitley was asked whether the government decided to prohibit cryptos, and he said: "We do not encourage people to use them at the moment.
There is a government commission that is considering this issue and it will announce its decisions and next steps after the problem are considered."
There is no ban on bitcoin, we repeat, there is no ban! The fact is that there are no prohibitions.
In India, there are at least 15 bitcoin exchange forums, with the majority being set up over the past two years.
For the bitcoin industry in India, the job continues without major earthquakes. Sathvik Vishvanath, Executive Director of Unocoin, one of the largest bitcoin exchanges in India, said:
"We did not notice any change in the attitude of the government. We are pleased that the authorities are taking action against the unauthorized use of cryptos, but there is no reason for any panic. The bitcoin business continues with the usual flow in Unocoin."
In Zebpay, which is another leading bitcoin exchange, they say: "When a significant platform such as the Union budget mentions cryptos, this means that this topic has matured and is seriously discussed. We welcome this positive development and see it as an important milestone on the road to clear policy and consumer education."
The Indian Bitcoin industry and community are still substantially smaller compared to other countries in the Southeast Asia region. By hosting various Bitcoin-related events such as Blockchain Hackathons, Bitcoin could really explode in the economy of India.

India has a strictly regulated finance and banking sector
India has a tightly regulated finance and banking sector, so it is important to stress that bitcoin is not evil.

Indian Finance Minister, Arun Jaitley in his 5th and last full year budget before the general election, to be held in 2019, cleared up the government's intentions regarding Bitcoin.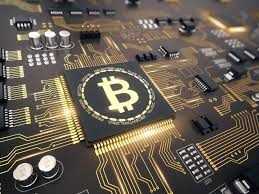 In India, bitcoins have been trading at more than Rs 10 lakh each, while people are investing amounts ranging from Rs 3,000 to several lakhs of rupees to buy bitcoins.
It's not absolutely safe but the exchanges that are working in India are working according to government norms, following the same banking procedures as banks.
If government bans the crypto you will not lose the money in any situation.
Though RBI (Reserve Bank of India) has been issuing warnings asking investors to be cautious while dealing with cryptocurrencies (including bitcoin), there has been no clear communication about Bitcoin trading being illegal.
You would like to read: Indian stock market is worthy to invest
On the contrary, recently the IT department has indicated that profits from crypto trading will be taxable under the IT laws, and also conducted surveys (not raids) on the major crypto exchanges across India to verify if there were any tax evasion cases.
Further, if the Indian government wanted to ban cryptos, it would have done so long ago. Instead, the government took a wait and see approach, so India as an economy does not lose out on the opportunities arising from the cryptocurrency rally.
Bitcoin trading in India became popular
Many people in India have started buying and selling cryptocurrencies, a digital currency where encryption techniques are used to regulate the generation of units and verify the transfer of funds. These operate independently of a central bank. India has over one million Bitcoin users; the country accounts for almost 10 percent of the volume of trades in the world, according to some sources. Per a recent report by PHDCCI, combined trading volume in India could be in the range of Rs 200-250 crore per month.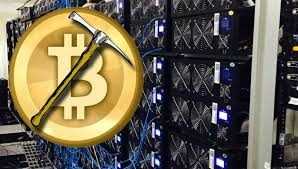 In India, if we talk about Bitcoins, there is a no such law which prohibits the bitcoin mining and use of various cryptocurrencies in an easy and secure way. For many years bitcoin is already in use in India. Once mining is done one can easily send and receive bitcoins through a wallet without any third party involvement.
And more, you can buy Bitcoin online in India using bank transfer, debit card or internet banking. India has quite a few exchanges where you can buy and sell Bitcoin. Speaking honestly, bitcoins used to not be easily available in India and Indians can't register or buy from the major exchanges like Coinbase hence there used to be a 7-12% markup on all the exchanges. But there are many other exchange platforms in India like Zebpay, Coinsecure, Unocoin or Koinex. Also, you can use a site called Bitcoin rates to compare the prices across the Indian exchanges above when you are buying or selling Bitcoin.

In India, is a popular and direct purchase.
What does it mean? Instead of buying from an exchange you can buy Bitcoin in India from someone else and pay them directly. The main factor when it comes to buying bitcoin this way is the issue of trust.
If you are buying Bitcoin from your friend who already has them, it wouldn't be that big of an issue, but take extreme care if you are buying from an individual especially over the internet. The seller will demand the payment first and you would ask for the transfer of Bitcoin. Services like escrow could be useful here.
And how you buy bitcoins in India, I would like to read your comment.
Share your experience with others.
It can be helpful to all.
When unsure what's the right move, you can always trade Forex
Get the number #1 winning technical analysis ebook for trading Forex to your email.
Containing the full system rules and unique cash-making strategies. You'll be surprised to see what indicators are being used and what is the master tuning for successful trades. Including case-studies and images.