1 min read
Most common mistakes made by beginners in trading cryptos can lead you to a total disaster.
We would like you to avoid them, so read this post very carefully and with due diligence.
More and more people are beginning to show interest in trading cryptos. Although this is a positive development, there are some pitfalls to be watched by traders/novices. These common mistakes are quite serious and can relieve you of several thousand dollars in value of cryptos if you are not careful.
Do not use suspicious exchangers 
One of the most common mistakes made by beginners in trading cryptos is every exchange is the same. Not every crypto exchange is designed to be used for all altcoins. Using a wrong currency exchange can lead to a refusal or omission of withdrawal or the trading market becomes inaccessible at the wrong time.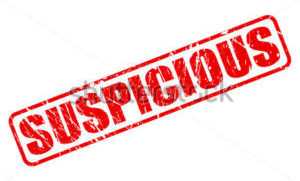 Always do your own research before you entrust your money to an unknown company because it can be difficult – if not impossible – to get it out again when things go wrong.
Buying a scam is one of the most common mistakes made by beginners in trading cryptos
The world of alternative cryptos is filled with many possibilities, however, it's not all that it seems to be. Unfortunately, for novice traders, it is difficult to distinguish valuable and useless trading. You need to avoid any new coins until they show up well on the market.
Investors want to buy potentially profitable coins as soon and cheaper as possible. Entering at a later stage will reduce the chances of gaining huge profits.
There is a very nice point of balance between buying coins cheaper and investing in pump-and-dump (scum and drop) scams at the wrong time. Most retailer novices will experience another option even before they make their first big profit.
Decisions made in panic
Panic can be one of the worst motors for real trading. Markets are very volatile in the altcoin scene. There is nothing wrong with sometimes feeling the weight in your stomach, but panic should never determine how and when to trade. Many new traders allow their actions to be driven by panic and fear.
Compulsive trade one of the most common mistakes made by beginners in trading cryptos
It is strange that in a market where you can earn and lose in just a few seconds, there is also such a thing as "compulsive trading", don't you think? But it exists.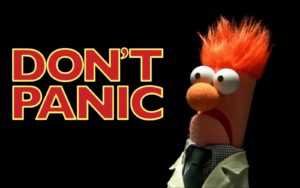 Too often trading during the day can be a major problem for beginners traders. They will make the wrong decisions and allow the panic to be the driver of their decisions. Market monitoring is absolutely necessary, but it doesn't necessarily have to jump at any time when it appears. It's hard to learn the trading style from the first day.
But here is a guide for beginners that may help you
Errors will have to occur until you find a rhythm that suits your needs.

Fingers to too many places at once
Given the vast array of different types of altcoins that can be bought and traded through popular exchangers, diversification is a good idea.
The best advice is to start with small amounts of one or two coins that look legitimate and potentially profitable. As you gain more and more experience, it is still possible to further diversify your portfolio and trade more crypto.
This should help you to avoid the most common mistakes made by beginners in trading cryptos.
And you know the main rule? Invest only as much as you can lose.
Also, maybe you would like to read more about what to do while trading crypto and avoid the most common mistakes made by beginners in trading cryptos. We suggest you THIS
If you find that someone is interested to read this feel free to share.
When unsure what's the right move, you can always trade Forex
Get the number #1 winning technical analysis ebook for trading Forex to your email.
Containing the full system rules and unique cash-making strategies. You'll be surprised to see what indicators are being used and what is the master tuning for successful trades. Including case-studies and images.