3 min read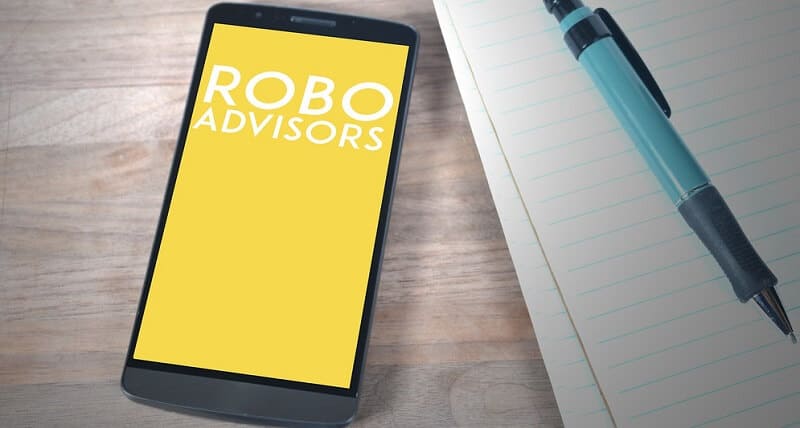 For many investors, robo advisors are the future.
That's because the robo-advisers give an investment chance that grows in reputation and popularity.
First of all, there is no need to have financial education if you want to use robo advisors. They are available online and all you have to do is to fill out a brief application regarding your investment intentions. An algorithm will take care of the rest.
Moreover, they are not expensive, and you will have an all-in-one: a diversified portfolio with assets you want and according to your risk sensitivity.
But still, you can find a lot of many robo-skeptics. The question is why? There is no reason. The robo advisors supported by advanced platforms, provide you many advantages, more than human advisors. As we said, they cost less and, moreover, you will pay fewer taxes.
Robo advisors employ high-quality portfolios

But let's make a brief comparison between human and robotics. When you choose a human advisor, that person can advise you based on his/her experience and very individual knowledge which can be questionable sometimes. For example, you are new in the market and they can advise you a very complex portfolio by experts. And adjusted for different investor plans. But every investor is unique and you would like advice adjusted to your goals, your temperament, your personal aims.
A traditional investment manager will guide your investment to particular stocks and that could not be in your best interest. Also, you have to pay a substantial sum for that opportunity. Yes, you can find a fiduciary adviser, such will work in your best interest.
But all they can give you are portfolios backed by historical data of previous investment. Also, a human advisor has limited time for the clients and for the research.
But robo-advisor will give you a high-quality portfolio made with someone like you in mind. For example, the best robo-adviser will use low-cost ETFs with a powerful experience.
Robo advisor never trade based on emotions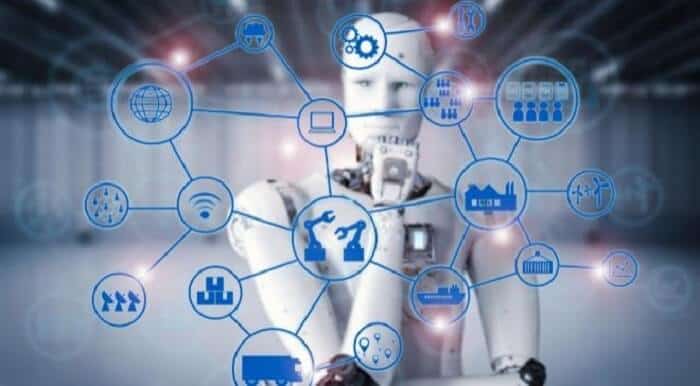 Humans will follow their abilities and wish a risky investment. It may be successful but it might be a disaster. A human can not avoid emotions while investing. Are you able to recognize when the price of some asset is enough low to be worthy of buying? Or high enough to sell it and profit from it? Evry of these decisions are led by emotions. Very often they are guided by the emotion on what you like or not, what you suppose to happen.
The computer doesn't have emotions when making decisions for you. So, be honest, which is better for your money?
Even beginners know that emotional investing can produce big losses. With robo advisors, you don't have that problem. They will pick the best investment suitable for you.
Will robo advisor predict the market downturns? Some are able, we are preparing the advanced algorithm for you. In a few weeks, you will be able to test it.

Yes, robo advisor will predict the turbulence in the market but it will suggest you hold your investment until the market recovers. As you already know, when the market is a downturn you should not sell in panic, it is the worst thing you can do. Robo advisor will never tell you to do that. Rather it will advise you to stay in your investment and wait for the price swing back up when the recovery comes.
Robo-advisers use low-fee funds to build your portfolio and low-fees to handle it

The fund's that robots uses have fees from 0.10% to 0.23%.
The majority of robo-advisers invest only in low-cost ETFs. That provides your portfolio with low fees and high liquidity.
When a computer manages your investments, you will pay a lot fewer fees. Also, you can find fee-free robo-advisor that charge nothing for advising assistance.
Instead of paying about 1% for a human advisor for managing your portfolio, the robot will charge you from 0,25% to 0,35%.
Moreover, robo advisors provide automated tax-loss harvesting.
A human can't actually follow this action the way a processor can manage tax-loss harvesting. The best part is that for more extensive portfolios, robo-advisor can add up to notable tax savings.
Robo-advisers and automated trading are the future of investing

The high-quality providers grant you investments suitable to your individual requirements.
Robo advisors perform notably better than human financial advisers. The added advantage, they will cost you less and your all-in costs are more economical with this automated investment option.
Don't diminish this difference. It can be worth thousands to your portfolio.
Think about it. Maybe this is the right time for you to get in this developing trend. We, in Traders-Paradise, truly believe that automated trading and robo advisors are the future of investing.
So, don't be too conservative and take your place here. It is time.

When unsure what's the right move, you can always trade Forex
Get the number #1 winning technical analysis ebook for trading Forex to your email.
Containing the full system rules and unique cash-making strategies. You'll be surprised to see what indicators are being used and what is the master tuning for successful trades. Including case-studies and images.