We made a comparison
4 min read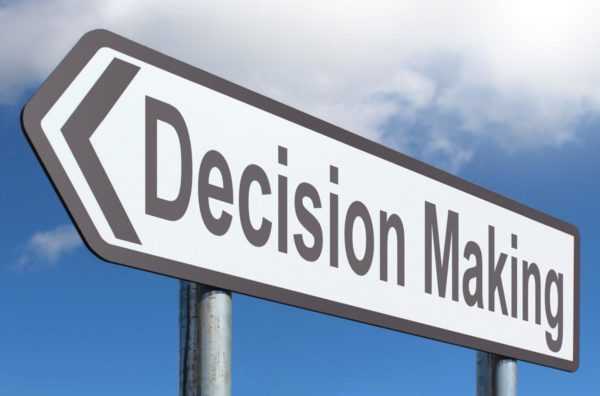 ***eToro USA LCC does not offer CFDs, only real Crypto assets available
eToro and Tradeo? It is very hard to make a decision about which broker suits you when you want to start trading or investing in cryptocurrencies. You can find a lot of offers but whom to trust? And that is the most powerful weapon in your hands. Freedom to check all of them. I suggest testing everyone who has a demo account.
OK, not exactly all, but let's say the first 5 on the radar. In intention to help you, we will try to make a comparison between the brokers, eToro and Tradeo.
When you are reading reviews about both, you will find that both are reliable. But there are some PROS and CONS on both sides.

ABOUT Etoro and Tradeo

EToro is one of the largest currency trading companies operating currently in global financial markets. Forex eToro was established in 2007, its headquarters are located in Limassol (Cyprus) and this broker is a Cyprus Licensed and registered investment company.

Tradeo (registered in Cyprus)  is not, strictly speaking, a broker in its own right, but a partner of FXGlobe Ltd, who are the actual providers of the brokerage services obtained through the Tradeo platform. They're an STP brokerage (not a market maker), which means they don't trade against you.

EToro is a leading social trading platform and takes advantage of the most advanced tools, advice, and support by top professionals.

Tradeo is not the first social trading platform, but they are one of the newest and most heavily invested in the social trading concept as the new wave of Forex's future.
The fact that eToro has over 5 million users shows that their idea of social trading found it, enthusiasts, globally.
But Tradeo is one of the first trading platforms around that have fully integrated both trade execution and social trading functionality into the same interface.
After we were testing eToro and Tradeo with a smaller real account, we have some experience to share with you. So, let's start!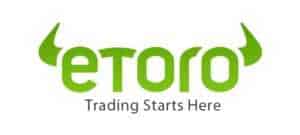 Features

our preferred trading platform system is designed to be as user-friendly and transparent as possible. Terms are carefully explained, tutorials are readily available, and policies are straightforward.

Tradeo combines social trading with an advanced, synergistic trading platform, a platform that fully integrates both social and trade execution within the same visual interface.
eToro and Tradeo have enjoyable web and mobile trading platforms and good social trading experience.
To open a real account on eToro you will need $200 and on Tradeo it is €250 but both have unlimited FREE DEMO ACCOUNT.

On Tradeo signing up is easier since only one sign up is required.
We have to say that social trading as a form of trading has been largely confined to platforms like eToro or ZuluTrade. That was the case until the introduction of Tradeo's social trading network, which gave social traders an alternative social platform to trade on.
The eToro 'Copy Portfolio' platform allows traders to copy what they refer to as Popular Investors. By following the trends and decisions of experienced traders, newcomers can make a profit without having to learn all the complexities involved. (Also, through the eToro trade copier venue, popular investors are rewarded for sharing their expertise, making this market an effortless second income for veteran traders.)
But Tradeo went a step further. You can follow experienced traders on Tradeo too. One of the unique features of the Tradeo social trading platform is that additional commentary is provided that explains the strategic moves of one's choice of partner. In other words, a trader may learn as he/she goes along with each mirrored trade. They can chat directly, just like Facebook, with traders that have a wall where they can see what your "friends" are doing. Automatic stop-losses may also be set for added protection.

EToro and Tradeo both have a fast and seamless account opening process, as we already said a bit simpler on Tradeo.

SUPPORT SERVICE

our preferred trading platform support service is not available 24/7 and traders have many difficulties to contact acc officers especially if they don't live in the same time zone. EToro doesn't provide live chat (you have to fill the ticket and wait for an answer but not too long) and it is a problem for some traders.

Tradeo highlights its reliability is the quality of their customer support service. To provide their clients with unfettered access to the support services, Tradeo has made their support services available on a 24 hours basis. This means regardless of the time of day, a trader can always request assistance from the support staff at Tradeo. Access to their support services is enhanced by the fact that traders can communicate with the support team through email, live chat, or the telephone.

Both offer multilingual communication.

Free demo account
Both have unlimited FREE DEMO ACCOUNTS. EToro with $100,000 paper money and Tradeo with $50,000 paper money.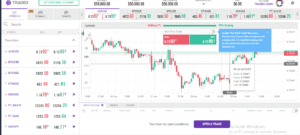 81% of retail investor accounts lose money when trading CFDs with this provider. You should consider
whether you can afford to take the high risk of losing your money.
eToro and Tradeo platforms are easy to use and the withdrawal process is fast (account opening is completely hassle-free and super fast).

Both brokers have acc managers who are a real asset and always available, along with great info, but eToro doesn't provide live chat.

But something has to be NOT GOOD 🙂

our preferred trading platform CONS:
Their spreads are slightly more than with most other brokers and their trading platform isn't as advanced as offered by other brokers.

The data eToro provides is not completely transparent.

You cannot download or view the full trading history of the traders you may want to copy and the performance statistics only go back for 1 year.

 The disclosed deadlines are long and you should expect them to be even longer than it is disclosed (instead 5 you can wait up to 10 days)

Does not accept Bitcoin deposits/withdrawals

Limited cryptocurrency listings

No live chat with customers according to testimonials

The financial offices are  not located in different time zones, which makes 

communication difficult for the  customers
Tradeo's CONS:   
Only One Account

Limited Payment Options

Currently not so developed community

High spreads    

There is a slim column at the bottom of the page for opening an account somewhat slightly annoying. It pops up on almost every page and often interferes with the rest of the information posted there.

Salespeople can be pushy

The company refrains from publishing exemplary spreads – customers with an interest in this matter must ask support for a current listing.
We recommend you to read this too: How to find and use the best online stocks trading platforms?
IMPORTANT  BENEFITS of eToro and Tradeo

Tradeo has a Live stream of trading signals that allows you to view what other traders are buying and selling in real-time and also Live market notification that keeps up-to-date with market movements and improves your trading decisions.

Tradeo has  Social WebTrader, an advanced trading platform, layered with social data such as technical indicators and analysis, social charts, one-click trading, free trading signals. And there is one feature that makes the Tradeo's social chart a little special: Real sentiment and volume indicators which may be switched on or off at any time. This is true data showing where the majority of Tradeo's clients have their positions on any given currency pair, and how much is being traded through the brokerage. These can be powerful tools for traders who know how to use them.

our preferred trading platform Social Trading features are by large the most evolved in the field.
All traders have a public profile, which can be freely viewed, where several data of past performances can be found. Everyone can follow everyone else, just like all trades can be replicated. Even someone who has never manually opened a trade, by simply replicating other's trades, can be copied (maybe even you, one day).
Even though it has been improved since the users' performance view is still not at the same level as the other companies in the field.

But let the traders speak for themselves. Here are some testimonies.

They said about eToro:
* EToro is simply the best and easy to use for newcomers. There is a difference between losing because you made the wrong decisions and a poor site. Most of the comments on this site tell me more about a poor loser than eToro.
*  It is the worst platform I came across, freezes 2-6 hours every week during peak times.
* Poor execution (always 8-10 pip delay for execution on top of spreads). You cannot do market orders and have to wait to manually open trades and when you open you lose out 8-10 pips due to poor execution. There is no trailing stops either.
* It seems pretty impossible to reach a customer service representative.
They said about Tradeo:
* I was heavily scammed by Banc de Binary. I won them finally but without help of Tradeo I would not have done it. Guys from Tradeo told me one thing that no regular trader knows. Regulated brokers are not allowed to give signals. That is strictly prohibited in terms of licence but however they do it. That was the main reason I got a positive decision from the Ombudsman of Cyprus and even after that it took about half a year of fight to get my money back. I highly recommend Tradeo as a reliable broker.
* I started with Tradeo 2 months ago. Since then I had really good support. I like the social features and that you can copy other traders. Of course it is not always 100 % profits, but it far better results than if I was trading on my own. I made withdraw 1 week ago and 3 days after I received it without fees. So based on my experience till now I recommend Tradeo both hands.
* I am very satisfied with the attention. Complete users expectation. I received good bases to use the platform, good explanations and customer support. Fast transactions every time I wanted to withdraw money. Highly recommended!
* I got insulted by their sales people after repeating call because I was not interested after testing the demo.
FINAL WORDS
eToro would have scored higher if it was listed on a stock exchange or provided more transparency about its financials. Based on our research and testing we think eToro is not a scam, it is an honest business with regular operation problems. And we hope they will solve them.

Tradeo is one of the better 'trading platforms' in terms of social interaction features offered.  Wonderful for beginners. Hence Tradeo is more suited to active traders who enjoy engaging with others than passive investors who just want to copy other traders without monitoring their positions.

We hope that this article was helpful to you. If it is that case, feel free to share it with others.

You might like to know Why Are There People Who Profit In Trading?
ETORO DISCLAIMER:
eToro is a multi-asset platform which offers both investing in stocks and cryptoassets, as well as trading CFDs.
Please note that CFDs are complex instruments and come with a high risk of losing money rapidly due to leverage. 81% of retail investor accounts lose money when trading CFDs with this provider. You should consider whether you understand how CFDs work, and whether you can afford to take the high risk of losing your money.
Past performance is not an indication of future results. Trading history presented is less than 5 complete years and may not suffice as basis for investment decision.
Copy trading is a portfolio management service, provided by eToro (Europe) Ltd., which is authorised and regulated by the Cyprus Securities and Exchange Commission.
Cryptoassets are highly volatile and unregulated in the UK. No consumer protection. Tax on profits may apply.
eToro USA LLC does not offer CFDs and makes no representation and assumes no liability as to the accuracy or completeness of the content of this publication, which has been prepared by our partner utilizing publicly available non-entity specific information about eToro.
When unsure what's the right move, you can always trade Forex
Get the number #1 winning technical analysis ebook for trading Forex to your email.
Containing the full system rules and unique cash-making strategies. You'll be surprised to see what indicators are being used and what is the master tuning for successful trades. Including case-studies and images.