The most successful Indian traders and investors
2 min read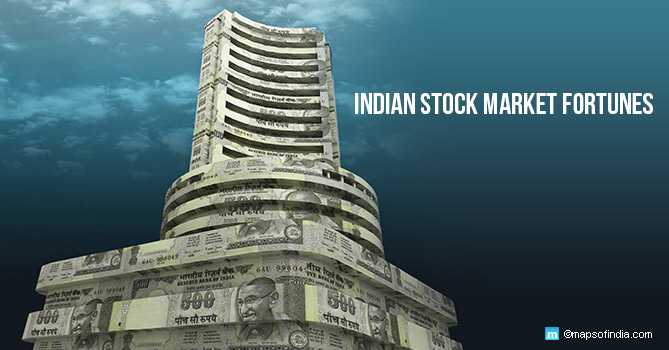 All those who enter the stock market in India has the same dreams. They all want to become absurdly wealthy like few of the known richest investors in the world. These guys made a success! It is never easy to make money by investing or trading in stock markets. The stock markets are highly volatile and your investments can be at high risks. Many people have lost all their savings in this market. Yes, the rules are the same for all, but the story is not the same for all. Many have gathered good wealth. In India too. We found some beautiful stories about successful investors in Indian stock market.
We want to introduce some of the most successful investors in India. How was their journey, what principles they follow, how long they have been investing?  Who knows, maybe these examples could be an inspiration to all of us. For you too!
Rakesh Jhunjhunwala – Stock market investor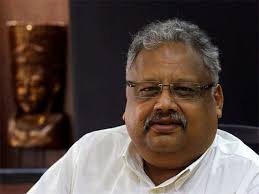 He is one of the most successful investors in India. His portfolio is worth over Rs. 20,000 crores / 3.2 billion dollars. His top holding is CRILIS but he holds stocks of Titan and Lupin too. He is known as Indian Warren Buffet.
Rakesh Jhunjhunwala entered the Indian market in 1985. His father was interested in the stock market and boy-Rakesh was very carefully listener during the long conversations among his father and his friends. He attended the Chartered Accountancy course to gain a professional degree and completed in 1985.
After that, he joined the Stock Market and started trading. His first biggest bet was 5000 shares of Tata Tea which he got for Rs 43 and sold for Rs143 in just 3 months. This gave him Rs. 5 Lakh which was a big deal at that time. His next big hit was Sesa Goa. He bought 4 lakh shares and gathered huge profits on it. After that first successes, a lot of stocks made large sums of money for him like Lupin, Crisil, etc.
Porinju Veliyath – CEO of Equity Intelligence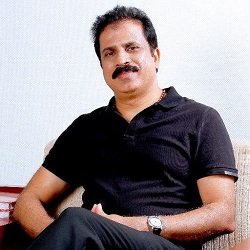 He is one of the most well-known investors and fund manager. Equity Intelligence stock picks like Emkay Global Financial Services and BCL Industries has raised by 200% in their share prices and IZMO and Vista Pharma raised by 100% at their share prices under his hand. But it wasn't so easy in the beginning.
The story of his life isn't exactly 'Slumdog Millionaire' but he had a lot of struggles in his early days. Porinju Veliyath was born in the lower-middle-class family in Kochi. During his student days, he had to work many different and hard jobs to support his family.
When he moved to Mumbai in 1990 in search of a job, he became a floor trader at Kotak Securities there. He was clever, learned quickly and he became an expert trader. He worked for 4 years there and got a lot of knowledge. In 1994, he joined Parag Parikh Securities as a Research Analyst and fund manager. In 1999, he returned to his hometown Kochi and decided to make money on his own from the stock market. He made his first major investment in 'Geojit Financial Services'. The stock was trading at a very low value at that time. Proving everybody wrong, this investment gave him multiple returns. In 2002, he started his own portfolio management service firm in the name of 'Equity Intelligence'.
Vijay Kedia – a successful investor with the origin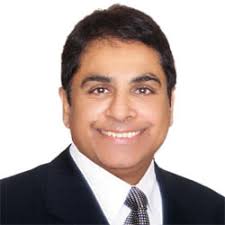 He describes success on the stock market: 'knowledge to find out quality stocks which one can acquire only by reading. If one doesn't have reading habits, he can't be a good investor.'

Vijay Kedia was born in the family of stock-brokers. He started his career in the stock market in 1978 not by his own choice but by force after his father died.
He joined the family business of trading and stock-broking.  At the start, he was not doing well. But, he did not lose hope. He realized that trading didn't suit him well and decided to start with investing. But learned a lot about the fundamentals of companies. In the beginning, he owned Rs 35,000 and by his own study, he invested the entire amount in a stock named Punjab Tractor. In 3 years, the stock multiplied 6 times and his Rs 35,000 grew into Rs. 2.1 Lakhs. Then, he invested in ACC at the rate of Rs. 300. After a year, the stock multiplied 10 times and moved to Rs. 3,000 in the second year. He continued to make successful investments in various stocks to create a wealth of 500 crores.
Vijay Kedia is betting now on Everest Industries and Vaibhav Global as multi-bagger stocks for 2018. And still is one of the most successful investors in India.
Nemish Shah – top 10 retail investor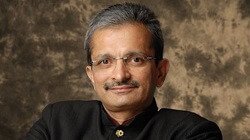 His net worth is Rs 1,300 crore.
Nemish Shah is the co-founder of  ENAM, one of the most reputed and respectable investment houses. He keeps himself away from media and publicity.  His investment ideas are most sought after. He invested in Asahi India and multiplied his funds to 3.4 times in 3 years. He does not invest in too many stocks. His focus is on limited stocks and highly sector-driven.
Ramesh Damani – well-known investor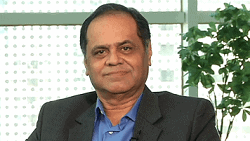 Ramesh Dhamani is well-known as Warren Buffet follower as much as because of his investments in listed and unlisted companies. He is picking high-quality stocks and retaining them for a long time. He follows the model for investing that favors companies with strong management credentials and processes. And it is Warren Buffet's model. That affords him millions of rupee. Also, one of the most successful investors in India.
Raamdeo Agrawal – Founder of Motilal Oswal Group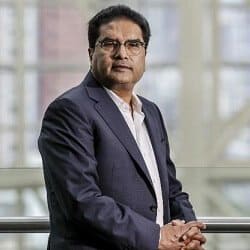 Raamdeo Agrawal is one of the founder members of Motilal Oswal Group and MD and co-founder of Motilal Oswal Financial Services. He started buying stocks in 1980 and till 1994; he made a portfolio of about Rs. 10 crores. Then, he read Warren Buffet's tips and worked upon his portfolio to pick quality stocks instead of accumulating bad sticks. In a span of one year time, his portfolio doubled. He has amassed a net worth of over Rs. 6,500 Crore /1 Bn dollars.

Dolly Khanna – the Value investor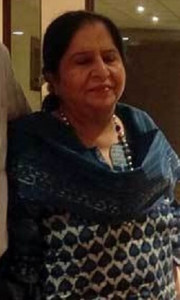 Women in the top 7 the most successful investors in India. Value investor Dolly Khanna has been investing in the Indian stock market since 1996. Her portfolio is managed by her husband Rajiv Khanna. She made debut through the fertilizer sector by homing in on a top-quality small-cap stock which enjoys a monopoly position. She has a knack of spotting multi-bagger stocks and knows exactly when to book profits. Emkay Global Financials, PPAP Automotives, IFB Industries, Thirumalai Chemicals are some of the picks form her portfolio.
Bottom line:
If you want to become successful in the stock market, then you should learn from the lives of these iconic stock market investors. How was their journey, what principles they follow, how long they have been investing?
Everyone who enters the stock market world knows about Warren Buffet. The greatest investor of all time and one of the richest person in this world who made his fortune by investing in stocks. But you have to know these guys and their life path.
Both you and they deserve this to know.

Risk Disclosure (read carefully!)
When unsure what's the right move, you can always trade Forex
Get the number #1 winning technical analysis ebook for trading Forex to your email.
Containing the full system rules and unique cash-making strategies. You'll be surprised to see what indicators are being used and what is the master tuning for successful trades. Including case-studies and images.