(Updated October 2021)
3 min read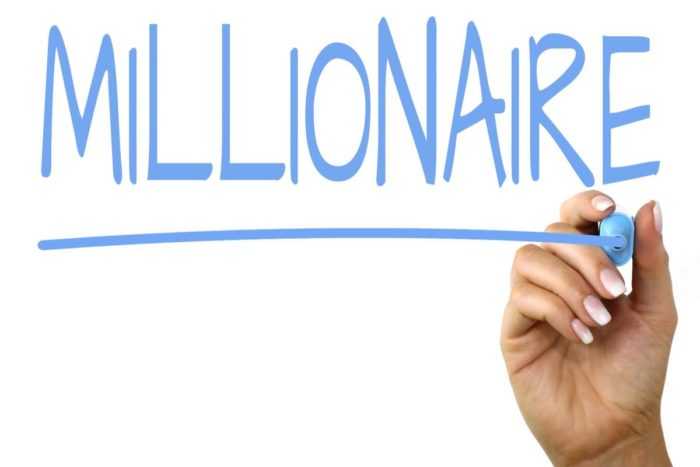 Can you become a millionaire through forex trading? Do you know someone who has never dreamed of being a millionaire?
Everyone can see the lives of celebrities and millionaires every single day. Who wouldn't like the same lifestyle, expensive cars, luxurious houses, swimming pools, parties…
All that desires, all that false matters, false emotions, come from media advertising and TV.
OK, not everything is false. But that causes the other question: can I be a millionaire trading forex?
Yes, you can become a millionaire trading forex.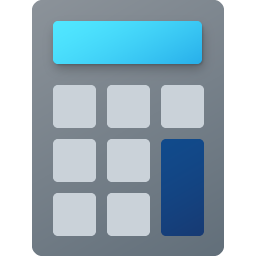 >> Check out this Become A Millionaire Calculator 
But you have to know it is not easy like you see on the internet advertising and TV.
It depends on how much money you start trading.
If you start with $5,000 and make 10% of your capital each month, yes, you will be a millionaire after 5 or 6 years. Just 10% of your capital each month can make you a millionaire.
And if you start with $100K you will be in 2 years. You can't do that in any other industry.
Tell me, where you can start at $5K and become a millionaire in a few years.

But remember, if your dream is to become indecent rich in a week or a month, forget about the forex. Go far away from forex.
Because you will lose all your money, your car, your house and in the end, your family.
This reality is hidden from you.
Yeah, I know, every broker will tell you tales about doubling your money overnight.
Hm!
True is that they prefer you to lose your money. As soon as possible!
Contrary, if you follow the correct way for a few years they will not see any considerable profit from you. Over the route of several years, you will be the one taking the true profits!
And they don't like that. This is not in their best interest because 90% of brokers are just market makers and have no relation with the market and banks.
They create a virtual market for you and from time to time let you trade and they make money when you lose.
And they lose when you have winning trades.
Their interest is to make you lose as soon as possible, then they try to motivate you to add more funds to your account and lose your funds more and more.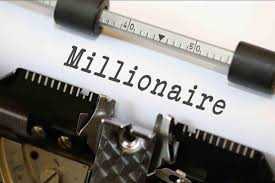 If you really want to be a millionaire in the forex market forget about making money on the easy and fast way. Such thing like cold cash in the forex market does not exist. You will need time to learn how to trade forex. To learn how to develop a strategy with more than 60% probability to win. You will have to learn about money management. Actually, you should start trading on a demo account.
Trading is art.
People trade to make money in forex but forex trading is not like making money.
You must understand the way of making money with the positions you are opening and the reasons behind it.
That's why you have to be patient!
Trade for 2 or 3 months on a demo account. If you make success on a demo account, you can open a real account and start real trading.
But, if you don't have success on a demo account then something is not right. Perhaps your strategy doesn't respect money management rules. Or something else you are doing wrong.
After you see the mistake you can correct it and after that restart trading on a demo account until you get recurring success.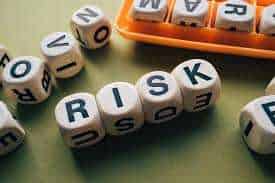 It is right to say that the Forex market is only for risk takers. It can't be a permanent source of income but it can be a decent source of income. But only if you get the right guidance through the right adviser or build up your own knowledge to start trading with high precision.
If you are new to trading you can start with the small investment.  And you have to keep revising your risk on the higher side to earn more.
This can be the right approach. But the most important is that you should have the right guidance from the best signal provider.
For everyone who asks: Can I become a millionaire through forex trading, there are two answers: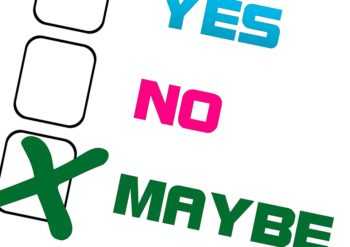 Yes, you can
and
No, you can't.
Anything is possible in this world.
However, you will be faced with some challenges like finding a good broker that doesn't cheat on you. Maybe this is the biggest one.
Forex brokers don't let you grow your account systematically, because your profit is their loss.
And we spoke about this:
Forex is not a get-rich-quick scheme.
Currency trading is not an easy way of making money. It is the same with the stock trading and all the other kinds of trading and investments.
You have to pass some important stages before you become a millionaire.
There are two things that you have to do to become a millionaire forex trader.
First, you have to learn and master the trading skills. And you have to have a suitable amount of capital to invest in the forex market.
No one has never seen one single retail forex trader who has become able to become a millionaire through growing a small account.
There is no profitable currency trader who trades through the retail forex brokers.
You have to have enough capital to trade currencies through a bank account. And your capital has to be suitable enough.
You have to know that.
Of course, if you don't believe this you can spend time and money on retail forex trading.
Unfortunately, it is not possible to start making money right after learning the forex trading basics and a trading strategy.
To become a pro: PRACTICE to master your trading skills & risk management analytical skills using a free demo account for traders
You have to consider something at first.
It is smart to have a source of income that supports your currency investment. You must have some revenue, that covers your expenses and gives you free time to sit at the computer and learn how to trade.
The lie is that you can make any money through forex trading and any other kinds of trading when you have financial problems.
If you think that you can learn to make money through forex trading within a short time, and become a forex trader who makes millions of dollars, I have to tell you it is not possible at all.
You can find so many false forex millionaires stories over the internet.
Don't let them deceive you.
If you want to become a millionaire, first you need a good source of income that makes a decent amount of money that not only covers your expenses. But also leaves some money for your trading and investments.
Only then you can start learning how to trade.
You have to learn and practice until you become a profitable trader.
There are two ways to do that.
One way is harder. You have to follow too many trading strategies, robots, and time-frames, and sit at the computer for several hours per day.
This way will hardly take you to your destination.
The simpler and easier way is learning the Forex trading basics.
And then a simple and strong trading strategy.
You have to learn your trading strategy through demo trading. When you achieve success and make profit consistently for 6 consecutive months at least, you are ready to open a small live account and start practicing with it.
If you make a profit for 6 consecutive months with your live account, all you have to do is that you keep on trading with your live account to grow it.
3 of the most common patterns in Forex trading –  Head & Shoulders pattern, Pin bar and Double Top / Bottom
How to use Head & Shoulders pattern:
Head & Shoulders pattern is an easy way to develop trading skills.
The first thing you must know is that Head and Shoulders is a reversal pattern. Meaning, when it's uptrend, the price goes up, doing its shoulders and head patterns and then reverse for a downtrend.
Those are somehow easy to locate when using this image to see what we should look for in an actual chart.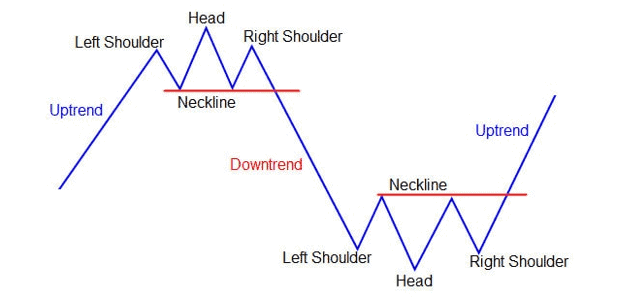 In the image below, you can how it looks on a real EUR/USD chart: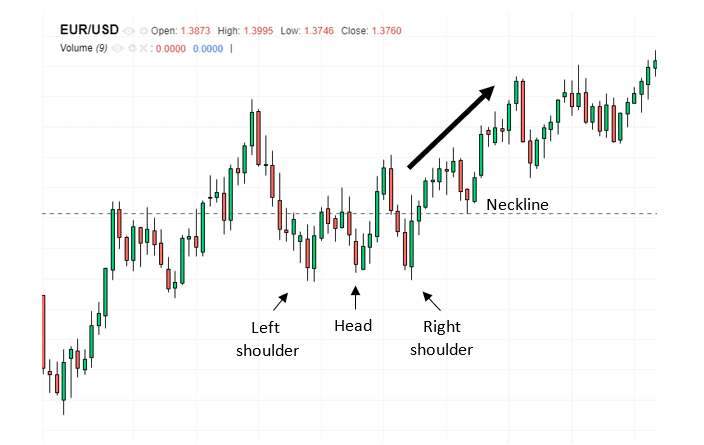 How to use Pin bar pattern:
One of the most important candlestick patterns you should pay close attention to.
If a pin bar appears it means that there is a very high probability that trend may reverse or pullback. The pin bar is often called "Pinocchio" bar, and it looks like this: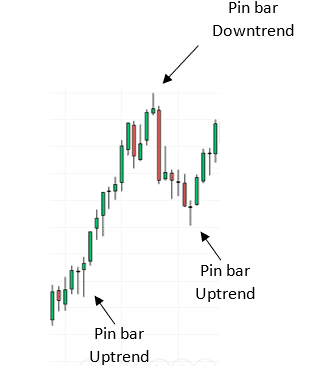 How to use Double Top / Bottom pattern:
Often, if you see a double top like in the following image, it can mean there's a downtrend on the way.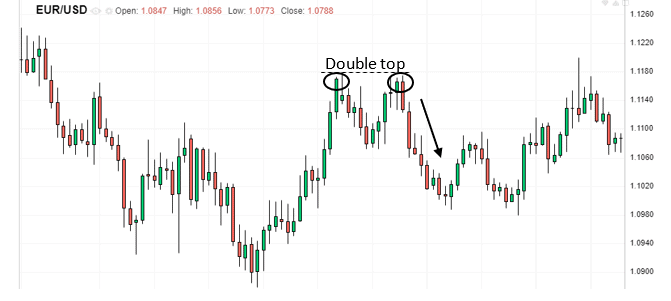 Forex trading is an investment opportunity.
It isn't a full-time job. You should already have an income to become able to invest in the currency market.
Turning a small $5,000 account into a million dollar account is possible theoretically.
It is theoretically possible to turn $5,000 account into a million dollars.  But if you want to become a millionaire forex trader you have to have a good backup.
When you become a profitable forex trader, you'll have enough money to open a professional live forex trading account to trade professionally and earn real wealth.
For example, 1000pip Builder's automatic trading system aims to target 350pips per month. Usually that should be enough, especially for the new Forex traders.
As you can see, it requires both time and money, commitment and persistence, but ultimately it pays off.
Or you know a different story?
When unsure what's the right move, you can always trade Forex
Get the number #1 winning technical analysis ebook for trading Forex to your email.
Containing the full system rules and unique cash-making strategies. You'll be surprised to see what indicators are being used and what is the master tuning for successful trades. Including case-studies and images.