The best entry strategy is one that is simply designed and simple to perform. 
2 min read

Entry trading strategies can be very complex but simple too. Forex traders have many activities working against them, and among them, the biggest enemy is – traders themselves. Basic mistakes, lack of planning and weak or ineffective strategies, are the major cause of high forex failure rates.
One of the trader's mistakes is entry trading strategies complexity.
The best entry strategies are those that are simply designed and simple to perform. The biggest enemy of effective trading is complexity. You should never identify complexity with quality. If you think the more moving parts in a strategy can give you the greater chances of profit, you are totally wrong.
For example, you have an entry signal that has a 10 point checklist to trigger. And you want to apply that in live trading on a minute chart.
What are the chances that you can keep track of all 10 checklist criteria?
If you can't identify that trade in real time, you will gonna miss it.
And it will cost you money.
What this means is, complex strategies lead you to missed trades.
Your forex entries will be more effective if you keep them simple. Stay stick to this wisdom and you will be able to create a durable forex strategy.
The second enemy in your entry trading strategies can be the timeframe.

Jumping from timeframe to timeframe in order to find the perfect one is not the most effective way. Also, many traders choose the first one that grabs their attention – wrong too. Forex time intervals are a personal choice connected with trader's character, personality, and nature.
If you are impatient you would like to see your trade spread rather soon than later. And you wouldn't wait for trades that take a long time. That means that faster timeframes suit you better.
But faster timeframes also means you have to stay more engaged so you don't miss key setups. And be careful, every extra second is a chance to do something emotional, like move a stop or take profits too early.
The faster the timeframe, the less chance for mischief.

But maybe the slower timeframe better suits you
.
Maybe you enjoy to plan and manage the trade with less furious tempo. Slower timeframes give you time to think.
That can be a great advantage if you like having time to analyze.
Especially if you want to put on more than one trade at the same time.
Slower timeframes may give you more time to manage trades and perform them well. With longer time frames, you have more spare time.
No timeframe will ever be perfect.
If you choose well, it can be a good match for your trading style. And most importantly, you'll have taken a step towards your own Forex strategy.
One of the most important aspects of any trade is its size
.
This represents the amount of money in initial size and in total risk.
General truth in trading is to keep your risk small and constant.
Where is the point if you win on 3 trades making $400 each and if the fourth one loses $5000.
Forex is the market with the greatest ability to sizing money risk. But only if you plan ahead. If you want to risk $1000, make sure you size your position to risk $1000. Don't try to sensate your way into a trade.
Decide up front the maximum it will cost if it goes against you.
Sizing control is a fantastic attribute of the Forex market.
But this attribute can be a benefit if used in the right way.  You have to plan ahead to cap your risk at the right level. If you do this right, your Forex entries will be more in good shape.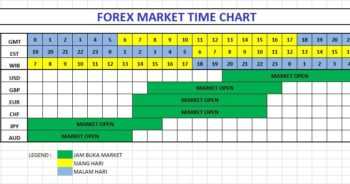 And start with fixed outcomes. A fixed outcome is a pre-set plan for how you will exit a trade and usually it comes in as stop limit or profit taking the order. A fixed outcome is a pre-set plan for how you will exit a trade and usually it comes in as stop limit or profit taking the order.
The fixed outcome will reduce the risk of changing your mind and moving the stop to take on more risk, your profit aim will be set and you can relax without wondering when to take profits. It's a good habit in case something drags you away from your screens. Your trade can function without you right from the start. Fix your outcomes in order to cut down impulsiveness in your trading.
Forex strategies can be a great deal simpler and more effective than many traders make them. 
If you have not yet mastered a trading method, you will not be able to get good entries into the market. Thus, the first step is taking some time to get proper training in an effective trading strategy. Find some good one!
And good luck!
Risk Disclosure (read carefully!)
When unsure what's the right move, you can always trade Forex
Get the number #1 winning technical analysis ebook for trading Forex to your email.
Containing the full system rules and unique cash-making strategies. You'll be surprised to see what indicators are being used and what is the master tuning for successful trades. Including case-studies and images.