Trading without the proper knowledge

Lost money in trading isn't a big deal. But lost self-confidence is the disaster.
How I lost 10.000 dollars on a trading platform? It was a painful experience and I want to share that with you. When you hear that somebody lost $10,000 on a trading platform, what is your first thought? How stupid he/she must be!
Thank you. I'm that one. I lost! So, what?
My entire savings were gone. Don't even think that I traded without knowledge. I went through all the forex courses available to the time and I've spent a lot of money to pay for them.

Let's go back to that moment in my trading history.
Only a few hours ago everything was fine. But what happened? Let's take a look. I lost! OMG, I lost all my savings!
First of all, I was so-called, "day trader". There was no reason I couldn't have made a billion dollars day trading. Actually, I was the exception. I made a nice sum of money before stopping. The secret was that I treated the thing with respect. I did not plan to get rich overnight, but in a reasonable time, yes. My plan was to become indecently rich in 2-3 years. And I was on my way to becoming so. In fact, I was like many others. Becoming filthy rich for 2-3 years?
How stupid I was!

Fun fact: I was trading without proper preparation and education.
Ha? What do you think about me now?
I never listened to what my father told me:
"Don't gamble, it is not worth it. Build up your assets with honest work and time. There is a time and a place for everything. With gambling, enough is never enough."
I thought I knew everything and I have the holy grail in my hands. Just because I bought a trading robot. Yeah, that was very smart of me. Well, after 6 months, my trading account was gone. 
Kaboom! It exploded and disappeared in its own smoke! That's how I lost 10.000 dollars on a trading platform.
I lost everything! How it was possible? I believed marketers and some guys with their "track records", and hundreds, thousands of testimonials. It is hard to resist when you read or hear some of them.

Would you really like to know how I lost 10.000 dollars on a trading platform?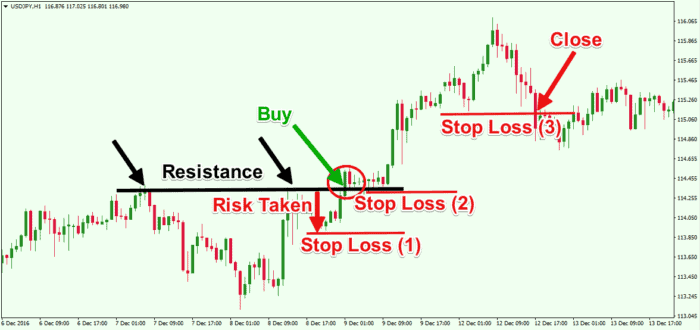 Take a look at the image above. What can you see? Stop-loss levels. My trading strategy didn't have stop-losses. I didn't see the point of using it! The truth is, with a stop loss, you'd get sold out at a loss, and then the market would move back and you would have ended up making money if not sold. But I didn't see that opportunity, I just wanted to earn a big sum of money.

I had no strategy except to make money
And I really believed that the robot knows what it is doing. I started investing slowly. It was fun. I checked the price of my investment, followed the news on Twitter, and talk about the company's products. Then the stock price plummeted and I didn't have a stop loss and that ruined me. Can you understand how I lost 10.000 on ta trading platform now?
Only then I realized that I had chosen the wrong stock, the wrong company.
My skipping of stop-losses and liquidating my position at a very low price. That triggered a chain reaction with all my positions being liquidated in a few minutes. The market was having one of its 'corrections'. I'd received multiple margin calls overnight that had gone unanswered, so my CFD provider sold my positions out.
The people I was playing against were in many instances the big financial institutions. These institutions' employees aren't so many traders as risk managers.
I didn't realize that trading is like a game of tennis.
You need to know who your opponent is
Today I know what was obvious, that this would never have worked. Do you really think that some rich guy believes in some trading robot account to make his buying decisions?
Of course NOT! But  I have seen a number of miracles happen.
And the truth is only ONE! Trading without the right knowledge leads to a deep disaster.
When I see people who are day traders and they are following some crap newsletter or some coach with a fudged up track record, I am going crazy.  I can't even see someone watching FOREX algorithm sales pitch or sniveling over some poor stock report.
I have that one desire, I just want to say to them: you are guaranteed to lose money in any period of time unless you learn to trade well. If you trade without the proper education you should go to some casino or play the lottery. You would have better chances to win. Not to lost.
Yes, how I lost 10.000 dollars on a trading platform? I faced that beast.
The nature of the beast is that even if you are financially educated and you think you know everything about trading, investing or markets at all, you still haven't guaranteed to win.

For you to know, I'm not selling anything. It didn't even cross my mind to teach you how to trade. Hm, maybe I could sell my ideas, I could run some newsletter and give you trading ideas? That kind of person makes a lot of money, indeed. And they are generous when they have some secret ideas to share with you for free.

How I lost 10.000 dollars is true BS! 
I am not saying all that information is bad, you just have to be careful and try not to follow anyone uncritically.
The Forex systems and robots stirred by internet marketers are a joke. Especially if you think that's how they make money on Wall Street. And believe me, they DO make tons of money. The markets are full of sharks and they will eat you quickly if you don't stick to simple and reasonable rules instead of their predatory advice.
Forget about making 20% per month. That's how poor people like to think.

I learned a few key points when I lost on a trading platform exactly $10,000. My risk tolerance was pretty high. I never felt the need to sell. I regret losing the money, but I never regret making the investment.

The lesson to myself was: you have to know whether it will move up or down and markets must agree with your judgment and you also need to know when the stock will move.
To be successful with individual stock investing, you must predict its future movement AND when that movement will come. You've got to be fluid as a trader and there are no guarantees.
The Forex market is the most volatile market in the world and therefore it cannot be manipulated.

KISS, live long and prosper, and trade smartly!
When unsure what's the right move, you can always trade Forex
Get the number #1 winning technical analysis ebook for trading Forex to your email.
Containing the full system rules and unique cash-making strategies. You'll be surprised to see what indicators are being used and what is the master tuning for successful trades. Including case-studies and images.