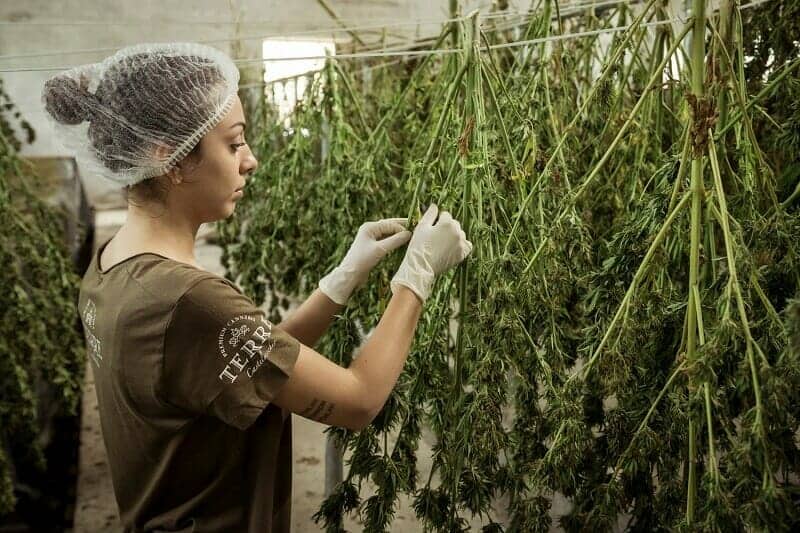 There are so many prejudices about cannabis stocks. Yes, the truth is that most cannabis stocks are losing money. But if you take a look at the industry as a whole you will find it is profitable from the beginning.
Yes, the bulk of cannabis companies based in the US and ADRs are trading trade over the counter. But several cannabis companies are traded on the NASDAQ. That adds liquidity as opposed to the OTC market. Anyway, some investors prefer NASDAQ listed cannabis companies.
But investors are also very informed that hot investments, like cannabis, demands time to improve. This kind of investment isn't profitable from the beginning, and investors know that. Several reasons lie behind this. First of all, it is regulation. 
Regulatory issues have essentially restricted growers to set their products into dispensaries. And taxing the legal pot consumers, also. The end result is that the black-market is blooming. It will take time to fix all these issues. The consequence is that a lot of cannabis companies gain losses.
But there is one rare part – extraction service providers. Investors are able to recognize them easily, they are present in the market. For example, MediPharm Labs (OTC:MEDIF), or Neptune Wellness Solutions (NASDAQ:NEPT). Their clients can use resins, and cannabinoids, edibles, or infused non-alcoholic drinks. 
The cannabis industry has begun to shift into the green.
Moreover, as the cannabis industry has grown, uplisting from an OTC market to a high-ranking U.S. exchange has become a great achievement for many growing cannabis companies. 
The NASDAQ was the first automated exchange and has long been synonymous with technology and biotechnology. The cannabis companies on the NASDAQ work in the biotech area of the industry. Here are the NASDAQ-listed cannabis stocks we want you to pay attention to.
It is a Canadian company that holds and wants to locate subsidiaries and licensed producers. Last year Altria invested $1.8 billion in Cronos. 
It is a cannabis biotech company that researches, developing, and manufacturing. All their products are for cannabis drugs for chronic, inflammatory and many other diseases.
This company is developing a selection of CBD drugs. For example, Sativex for the spasticity associated with multiple sclerosis and tumor pain. Also, Epidiolex for the therapy of childhood epilepsy. Their products are in use in countries outside the US with regulatory approval. Epidiolex has FDA permission as a therapy for two forms of early-onset epilepsy. GW Pharmaceuticals is developing its products for glioma, autism, and schizophrenia therapy.
Bottom line
The most interesting thing about these cannabis companies is that they are starting to uncover their true potential. Or we are starting. And for now, the best choice for investors is extraction companies.
This subsidiary cannabis niche is now profitable. Can you imagine how much they can increase in the coming years?
When unsure what's the right move, you can always trade Forex
Get the number #1 winning technical analysis ebook for trading Forex to your email.
Containing the full system rules and unique cash-making strategies. You'll be surprised to see what indicators are being used and what is the master tuning for successful trades. Including case-studies and images.