2 min read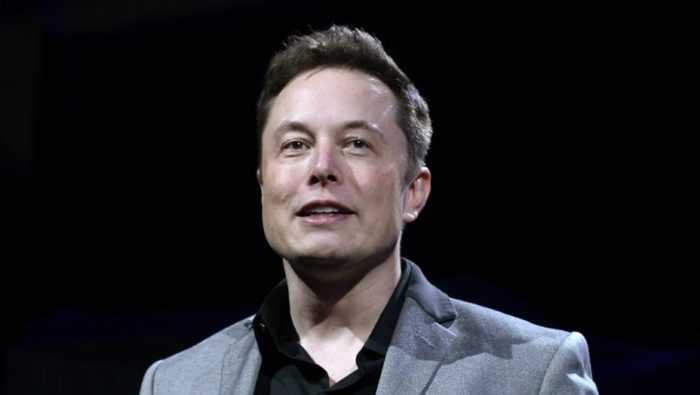 Elon Musk agreed Saturday to quite as Tesla's chairman of board and pay a $20 million fine in a deal to settle charges brought this week by the US Securities and Exchange Commission, alleging fraud and making "false and misleading statements" when he tweeted claims of having secured the funding for taking the company private at the share price inspired by marijuana culture.
This settlement requires court approval, and the main point of agreement is that Elon Musk will be allowed to stay as CEO but must leave his position as chairman of the board within 45 days. He is unable to be reelected for three years, according to court filings. Elon Musk accepted the deal with the SEC "without admitting or denying the allegations of the complaint," according to a court document.
Who has to clean after Musk?
Also, Tesla agreed on Saturday to pay $20 million to settle claims it failed to clean up after Musk's tweet. According to some sources, terms of this settlement are less favorable for Musk and Tesla than the SEC's initial offer of a nominal fee and 2 years ban on acting as a chairman of the board.
"The $40 million in penalties will be distributed to harmed investors under a court-approved process," the SEC said in a press release.
The company also agreed to nominate two new independent directors to its board. And establish a board committee to oversee Musk's communications.
A Tesla's spokesperson confirmed Musk will be permitted to remain a member of the board.
SEC Chairman Jay Clayton said in a statement that "the prompt resolution of this matter on the agreed terms is in the best interests of our markets and our investors, including the shareholders of Tesla."
Following news that the SEC had filed the suit, Tesla's market share dropped by about $7 billion to $45.2 billion by Friday. But the agreement which allowed for Musk to remain CEO may have prevented even more disastrous consequences.
Ivan Feinseth of Tigress Financial Partners described the agreement as a "slap on the wrist" for Musk. He added that "the fact that he can remain CEO is very important for the company."
This announcement from the SEC came two days after the agency filed a lawsuit against Musk, contending he defrauded investors. The decision is based on tweets Musk sent on August 7. In that tweet, he claimed that he has had secured fundings to take Tesla private at $420 a share. That has caused the company's stock to soar. He had not secured the funding and knowingly made false statements, alleges the SEC.
The lawsuit asked for banning Musk from serving as an officer or director of any publicly traded company.
But Elon Musk told Tesla's staff, to "ignore the distractions", and hinted at being profitable.
He also called the SEC's suit "unjustified."
He assured staff that the company was close to "proving naysayers wrong."
With Sunday being the end of the quarter, Musk said that Tesla must go "all out" on production. In order to "achieve a victory beyond all expectations."
Last few weeks problems culminated for Tesla, and now the company is expected to report third-quarter production numbers this week.
The Electrek reported that Tesla has already broken its record ahead of the third quarter's close. They wanted to suggest it would exceed production projection of 50,000-55,000 of Model 3. Tesla has already met an ambitious benchmark for its Model 3. After setting a new quarterly production record in the second quarter. 

UPDATE 23th May 2019: Tesla's stock hit a new 52-week low
The investors on Monday will also review Tesla's settlement with the SEC.  
Once again, this agreement is not official; a court must approve it. Reports from Reuters on Friday marked that Musk "could settle with the SEC but was ready for a court fight."
That means the situation did turn out differently.
The question is whether Musk's companions on the board decide to bring in a really strong chair. The one who will stand up to Mus
Jay Dubow, a partner at Pepper Hamilton and a veteran of the SEC's enforcement division, says it is "unusual" that the SEC gave agreement to let Musk stay on as chief executive but exit the chairman role.   
Dubow said:
"The CEO is certainly more involved than the chairman in day-to-day operations." SEC may have determined that removing Musk as CEO would cause more harm to Tesla's share price, and thus harm investors.
"I have always taken action in the best interests of truth, transparency, and investors," Musk said. "Integrity is the most important value in my life and the facts will show I never compromised this in any way."
It's still unclear whether or not the Department of Justice will file criminal charges against Musk.
Tesla confirmed earlier this month that the Department of Justice was investigating whether Musk's comments about taking his company private constituted criminal activity.
No matter what the outcome of the DoJ inquiry be, Elon Musk, for now, will stay on as Tesla's CEO and its public face which equally causes controversies and reassures investors in the bright future of the business.
Risk Disclosure (read carefully!)
When unsure what's the right move, you can always trade Forex
Get the number #1 winning technical analysis ebook for trading Forex to your email.
Containing the full system rules and unique cash-making strategies. You'll be surprised to see what indicators are being used and what is the master tuning for successful trades. Including case-studies and images.