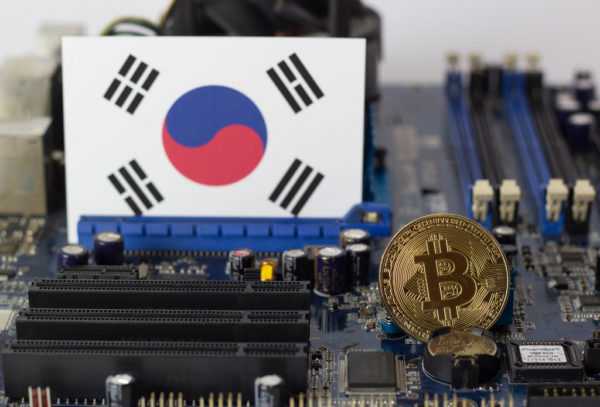 A national banking group representing South Korea's commercial banks will launch a customer ID verification powered by blockchain technology this month, as per the reports on June 12.
The Korea Federation of Banks (KFB) will launch their "BankSign" identity verification system to be made use of in both online computer-based and mobile banking, according to media reports.
Development of the BankSign plan was started straight away after the KFB launched a consortium discovering blockchain applications opportunities at the local banking sector in November 2017.
A KFB spokesperson added:
"BankSign is the first project co-developed by the local banking sector utilizing blockchain technology"
Banks in Korea and blockchain
Banks in Korea were forced to use a 20-year-old public banking security system that is inefficient and outdated. The government reversed it is Digital Signature Act' policy wherein domestic institutions were mandated to use the public certification system.
BankSign platform is built on Nexledger, a private enterprise cloud computing platform developed by Samsung's subsidiary, Samsung SDS, the IT subsidiary of South Korea's biggest conglomerate.
As reported by CCN at the time, Samsung SDS was launched in April 2017. At the same time, it was launched Nexsign, a biometric authentication solution also developed by Samsung. Nexsign enables customers to gain access to a huge number of services using a single ID authentication.
Samsung has already tested its Nexledger blockchain with Samsung Card, the conglomerate's credit card company, as early as October 2016, but this is unrelated to KFB's BankSign.
In the first part of June, Samsung SDS announced the launch of its own enterprise blockchain platform Nexfinance aimed at finance-related businesses.
Implementation of blockchain
On June, has been revealed that the KFB established a consortium of its member to research and implement blockchain technology in the domestic banking sector in November 2017. Development of BankSign took off immediately, the KFB said, before select member banks began beta testing the system in April this year.
The banks' new blockchain application would offer a variety of options to confirm clients' IDs and "not just the public certification system", said Park Chang-ok, a manager at the department of deposit services and payment systems at KFB.
Furthermore, the KFB said BankSign will find other applications within government and other public organizations after taking off in the banking sector with an official launch that is only weeks, maybe days away.
In the beginning, the BankSign platform will be used only in the banking sector. However, the KFB, banks in Korea are planning to co-operate also with the Korean government and other public organizations in order to broaden the scope of the project, according to the KFB spokesperson, Korea JoongAng Daily wrote.

You would be interested: Crypto is at Risk In Korea!
When unsure what's the right move, you can always trade Forex
Get the number #1 winning technical analysis ebook for trading Forex to your email.
Containing the full system rules and unique cash-making strategies. You'll be surprised to see what indicators are being used and what is the master tuning for successful trades. Including case-studies and images.