1 min read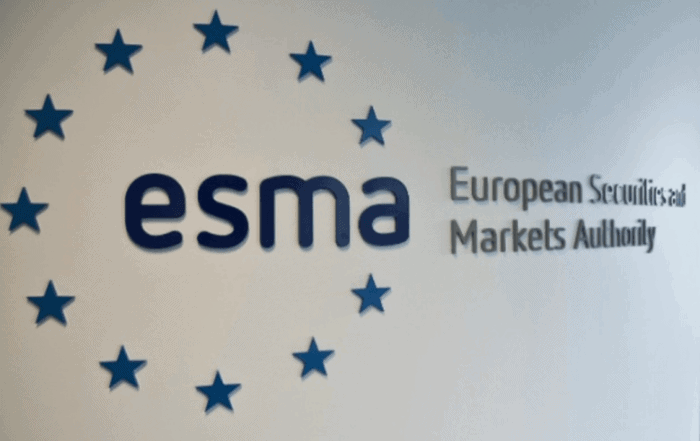 The European Securities and Markets Authority (ESMA)  new report recommends to the European Commission that it regulate the cryptocurrency space with existing legislation.
Rather than instilling new rules and laws. This the Securities and Markets Stakeholder Group (SMSG) wrote in their report.
According to bitcoinmagazine.com, the report identifies that most crypto assets are covered by the Unfair Commercial Practices Directive. That regulates unfair business practices in the European Union.  
Therefore, requires correlated laws. As a result, to incorporate it into each member state's legal system.
Questions
The report asks several questions about payment tokens, utility tokens, and asset tokens. It wants to determine whether they can or should fall under present statutes.
'The SMSG focuses this report on financial regulation in the remit of ESMA. In order to determine what crypto-assets are or should be covered by what regulation, the SMSG has classified crypto-assets on the basis of the following questions (see decision tree below):
1. Does it give the owner an entitlement against the issuer? If so, is it an entitlement in kind or a monetary entitlement? If it is a monetary entitlement, is it profit sharing, a predetermined entitlement, or undetermined other kinds of entitlement?
2. Is it transferable?
3. Is it scarce, and how is scarcity controlled?
4. Does it give decision power on the project of the issuer?'
The SMSG concluded that MiFID doesn't cover payment tokens.
The report mentions that MiFID doesn't cover payment tokens like bitcoin.
This is the EU legislation that regulates companies providing services to clients. Likewise, clients related to stock shares and bonds. 

The Prospectus Regulation, which rules businesses' shareholding structures don't these tokens are not included in. Or the Market Abuse Regulation.  
The report suggests that these assets carry the same risks as other investment objects. And thus the authors urge the EU to place cryptocurrencies under MiFID II control.
Speaking about utility tokens
The report stated they are a completely different ballgame.  ESMA's report, these currencies did not classify as investments.
According to the report, they provide investors to access a company's products and services. ICOs or initial coin offerings are responsible to issue utility tokens.
To raise capital, a new company or startup usually sell a utility token to investors. In return, they gain access to a new coin. 
EU financial regulations don't cover utility tokens.
Because they are not transferable and are only usable in a relationship between the user and the issuer. Thus, the report says MiFID II should not cover these currencies. Unless they are considered transferable.
For example Filecoin, which builds and runs data applications and helps build smart contracts. It has the potential to become an investment object in the future. 
Consequently, it would have many of the same risks as traditional stocks. 
Tokens
The report examines asset tokens, which are physical goods. Companies can use it to finance new business projects or transfers of goods. In that case, they are recorded into the blockchain.
In that way, they provide stronger security measures for both parties,  the receiving, and offers.
The report examines which assets are financial instruments or transferable securities. If a token offers a user financial entitlement of some kind. In other words, it bears the same features as both bonds and shares. It is thus transferable.
And the report's suggestion is it should fall under MiFID II and the Prospectus Regulation.
Examples include EOS and any other ERC20-based tokens. It is possible to purchase and trade via digital exchanges. They are transferable between rewards programs, compatible wallets, etc.
ESMA doesn't have the power to implement new laws and regulations regarding any financial instruments. ESMA can't change existing laws. The report is intended to advise ESMA on how to discuss such changes with the European Commission.
Read the whole report here

Risk Disclosure (read carefully!)
When unsure what's the right move, you can always trade Forex
Get the number #1 winning technical analysis ebook for trading Forex to your email.
Containing the full system rules and unique cash-making strategies. You'll be surprised to see what indicators are being used and what is the master tuning for successful trades. Including case-studies and images.