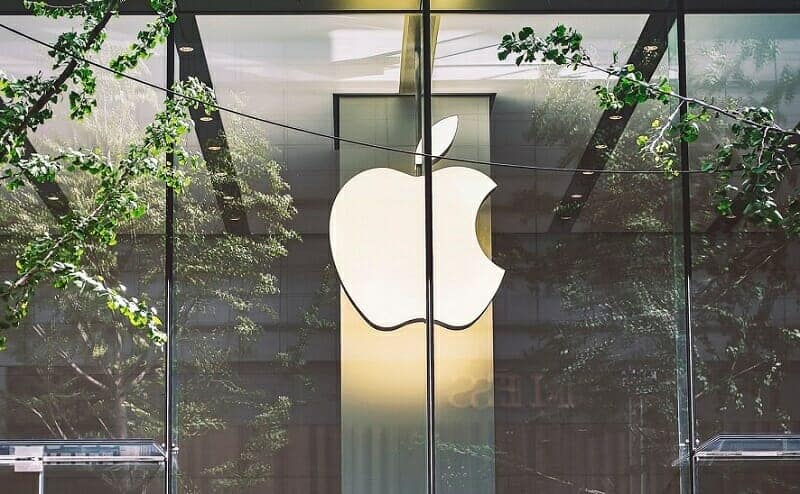 Barclays is worried that Apple's average iPhone pricing is too low
In an attempt to increase its subscriber base for its services, Apple has been selling iPhones cheaper.
The iPhone 11 starts cheaper than last year's iPhone XR.
Apple's results in Q4 are great and investors are buying up Apple Inc. (AAPL) shares as the company beat expert estimations. Despite the fact that sales of the iPhone weren't what was expected but iPad sales and increased Apple TV subscribers add more favorability to these shares. 
Both hugely beat what investors anticipated.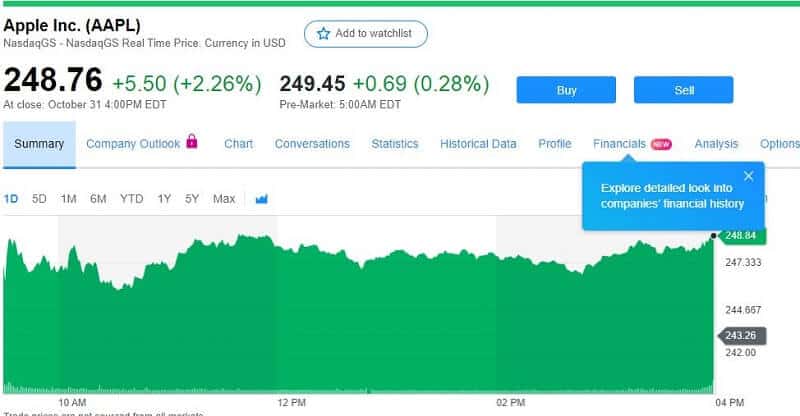 Apple's headlines took most of the attention after the closing bell Thursday.  But what if Apple's historically strong pricing power is slipping, Barclays' Tim Long is worried.
In an aim to expand its subscriber base for its services, Apple is selling iPhones cheaper. According to Barclays, the price may be too low.
"iPhone revenues were in-line, but we believe ASPs were weaker," Barclays analyst Tim Long said in a message to clients Thursday. 
Don't miss this How To Know If a Stock is Worth Buying
Apple's results in Q4 came from services
The truth is that slow iPhone sales at lower prices did not halt Apple to come with the best Q4 revenue ever.
The company earned a record of $64 billion in revenue. Yes, iPhone sales are decreasing, but service revenue scored a great high result. That is the new Apple's strategy and it shows the result. The most important thing isn't hardware sales, instead, expanding the subscription services.
The $64 billion in revenue is up 2% correlated to Q4 2018, and quarterly earnings per diluted share of $3.03, up 4 percent from Q4 last year. Here is the full report.
The iPhone sales, Apple's major moneymaker, proceeded to decrease contrasted to last year. This year it brings $33.36 billion in revenue but last year the iPhone sales brought $,3,40bn more. This year's drop is a bit more than 9%. Also, Mac revenue was down nearly 5% to $6.99 billion. But earnings came from the other side, from the services business. Apple's services had touched a record gaining $12,5bn in Q4, the previous quarter ended with $11.46 billion gained from the services. During this year Apple got over 120 million subscribers more than last year and now has over 450 million.
Some of Apple's results in Q4 are not so good
Mac revenue was also down nearly 5% to $6.99 billion, although iPads ($4.65 billion in revenue) and Apple's wearables/home/ accessories unit ($6.52 billion in revenue) both saw sizable jumps compared to last year.
Shares of Apple surged more than 1% on Thursday, only several hours after the company reported Q4 earnings and revenue. Apple recorded earnings of $3.03 per share on revenue of $64 billion. 
Wall Street was foreseeing earnings of $2.48 per share on revenue of $62.99 billion. 
Barclays now predicts a 12% average selling price drop in 2019 and a 6.5% average selling price drop in 2020.
On Apple's official website, you can find a statement:

"Apple is providing the following guidance for its fiscal 2020 first quarter:
revenue between $85.5 billion and $89.5 billion
gross margin between 37.5 percent and 38.5 percent
operating expenses between $9.6 billion and $9.8 billion
other income/(expense) of $200 million
tax rate of approximately 16.5 percent"
From September this year, Apple has three new iPhone models:  the iPhone 11, iPhone 11 Pro and iPhone 11 Pro Max.
The iPhone 11 is $699, which $50 cheaper than iPhone XR. These lower prices attracted more customers to Apple's services business and the company covered the lost gains on the one side with growth on the other. The lower pricing strategy showed good results. 
Bottom line
The experts' concerns are all about average selling prices that were weaker. Investors' fears are focused on the US-China trade deal. If it falls apart Apple could be faced with rising costs.
The main question now is Apple capable to set new 5G iPhones next year and how much it will cost.
Will Apple be able to charge enough without hurting demand? The lower pricing strategy can be very challenging for 5G. At least, the ASP for 5G iPhones has to be $150 higher.
That's why Apple's next quarter will be an intriguing one. Q1 quarter usually includes holiday sales, also it'll be the first that adds the TV Plus service. Apple is projecting revenue for Q1 2020 in the range from $85.5 billion to $89.5 billion. The revenue in Q1 this year was $84.3bn.
When unsure what's the right move, you can always trade Forex
Get the number #1 winning technical analysis ebook for trading Forex to your email.
Containing the full system rules and unique cash-making strategies. You'll be surprised to see what indicators are being used and what is the master tuning for successful trades. Including case-studies and images.