The earnings reports season is continuing. So far companies' earnings were better than awaited.
Big market players are on the schedule this week.
UPDATE 30/10/2019
GE shares rose more than 11% after the company's earnings report and beat analyst expectations. General Electric also boosted its cash flow for the year.
Apple and Facebook each topped market expectations after the closing bell on Wednesday. Their stocks rose in after-hours trading.
Apple posted earnings of $3.03 per share opposite to analysts' expectations of $2.83 per share. Revenue was $64 billion and it was expected the $63 billion.
Facebook also topped expectations with earnings at $2.12 opposite to the $1.91 forecast. Revenue was $17.65 billion vs. $17.37 billion forecasted.
UPDATE 29/10/2019 
Alphabet (GOOGL) didn't match earnings expectations in Q3 2019. The earning is$10.12 per share and was expected $12.42.
Alphabet shares dropped by 4% as the company failed expectations for earnings per share, but recovered and set at around 2%.
The rest in the company's report was almost as investors expected.
It is time for the big market players to reveal reports for the fiscal fourth-quarter earnings.
For example, Tesla stock reported a surprising profit and it's stock price rose, but the Twitter stock fell. Last week about 21% to $30.75 on Thursday.  Among 168 S&P 500 companies that have reported earnings until Thursday morning, 80.4% hit or overcome analyst expectations.
The companies have reported revenue hits about 62% of the time this season. This week we are waiting for several big players to raise the numbers.
Monday, October. 28
First is the Alphabet (GOOGL) on Monday (today). It has come under increased regulatory supervision, but shares stand good at 20%. Wall Street is predicting earnings of $12.28 a share on sales of $40.3 billion.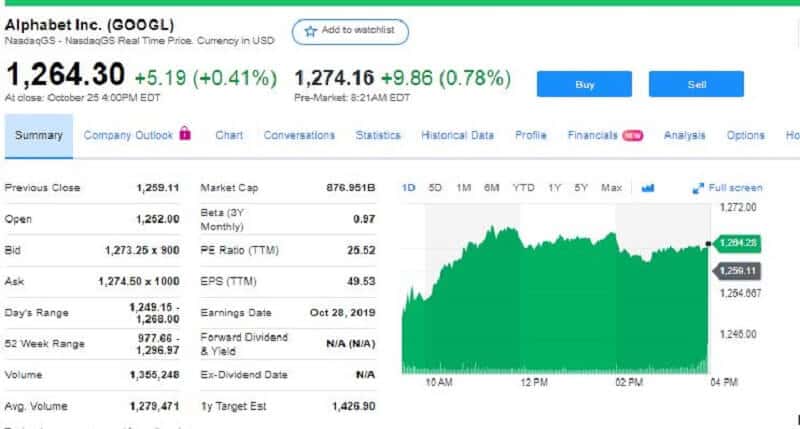 Wednesday, October. 30 is a day for a really big market players
Apple stock (AAPL) has been up 54% in 2019. Recently the company announced that the new generation of iPhones went better than expected. The demand for new models increased and Apple has grown service offerings. For example, Apple Pay and Apple TV+ produced a lot of gains.
We will see. Wall Street is predicting earnings of $2.83 a share with sales of $259 billion.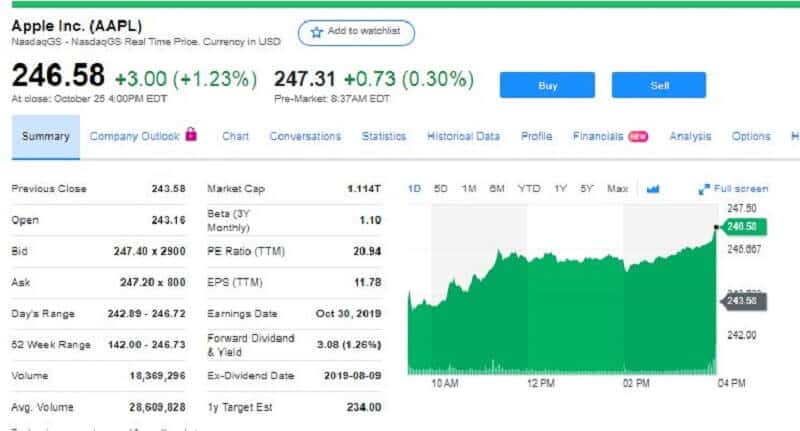 Facebook is on schedule on Wednesday too. The market hasn't paid much attention to regulatory concerns. Facebook shares (FB) have increased by 42% in 2019. Forget how Zuckerberg was grilled In US Congress and what did AOC ask him and Mark's eye-rolling and constant sipping from a bottle with water.
Wall Street estimates call for earnings of $1.90 a share and sales of about $17.4 billion.
Facebook is followed by General Electric. Its stock (GE) could rise 23% this year, but it is down for 21% in a one-year period. The truth is that investors will keep attention on cash flow, debt reduction, and debt from legacy insurance liabilities. Wall Street estimates call for earnings of 12 cents per share and purchases of $28.9 billion.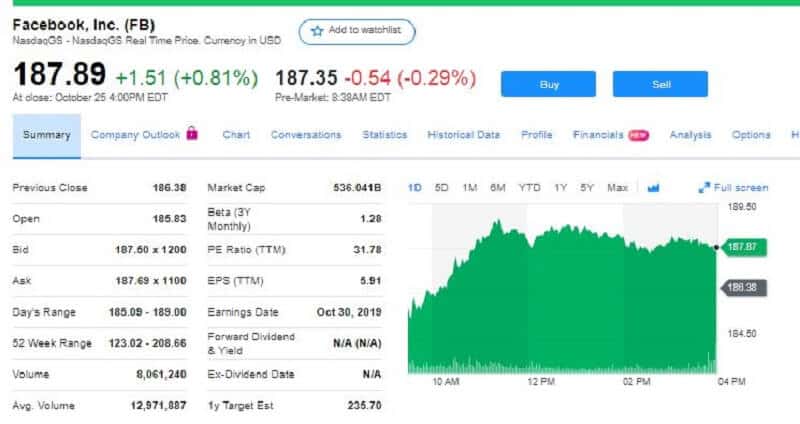 Friday, November. 1 is reserved for Exxon Mobil (XOM).
The company earnings have been spent on projects in the Permian Basin and in other countries. Goldman Sachs recently reported that earnings for the whole energy division should jump in 2020. Exxon Mobil stock increased by 1.3% during this year but decreased by 12% in a one-year period. For Q3 2019, Wall Street estimates earnings of 67 cents per share on trades of $60.9 billion.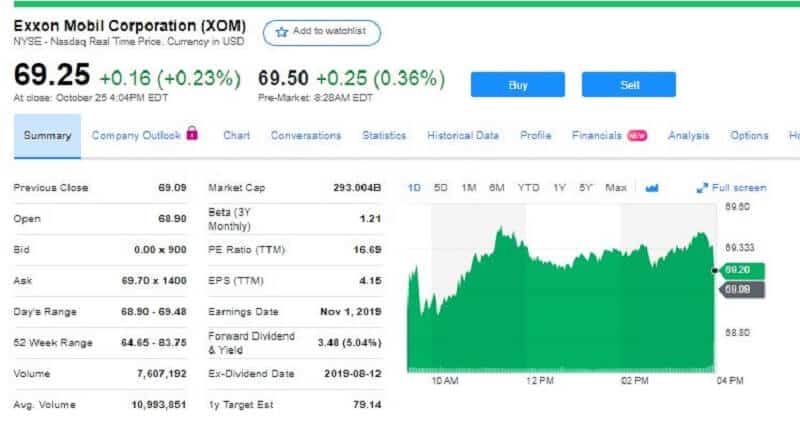 Bottom line
As we know, good companies are delivering on-going earnings and revenue extension of at least 25%. For a long time, Facebook undoubtedly achieved that, the FB stock went higher and higher. Will Facebook get back to the winning trends?
There's a lot of skepticism toward Facebook's future. Its new privacy-focused strategy might depress revenue growth. At the same time, an investigation, regulation, and legislation could restrict Facebook's vigor. The same may happen to FANG stocks: Facebook, Amazon, Netflix, and Google. Really big market players.
When unsure what's the right move, you can always trade Forex
Get the number #1 winning technical analysis ebook for trading Forex to your email.
Containing the full system rules and unique cash-making strategies. You'll be surprised to see what indicators are being used and what is the master tuning for successful trades. Including case-studies and images.