4 min read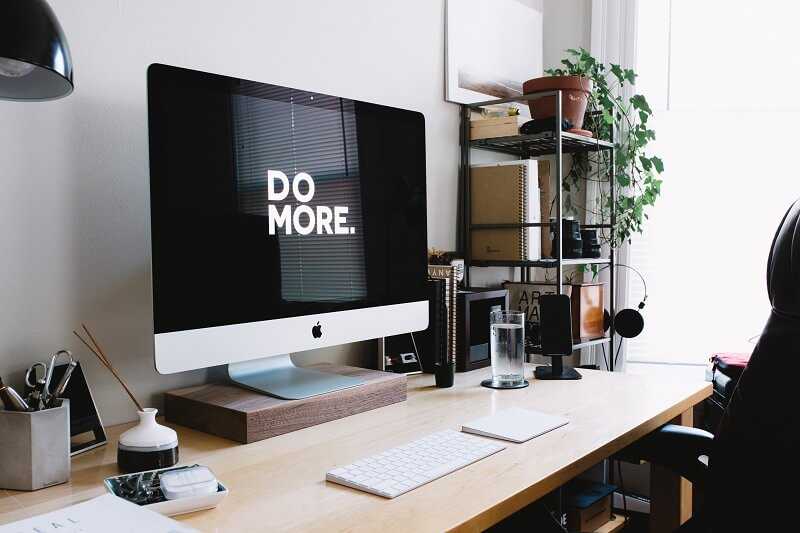 So many people asked us what are the top stocks to buy in 2019.
It is on a daily base.
So, we will try to answer. This to all of you want to know and don't have time to evaluate them.
We don't want your one-time appearance here, we would like to build a real relationship and confidence.
This the article for you who want to enter the stock market this year.
Well, you know, Warren Buffett's personal holding season is "forever" and look how is he.
Having that on our minds, here's a summary of 5 stocks to buy and hold forever.
We understand, investing is difficult. Developing a portfolio of top stocks to buy is tricky even for economic experts.
There are still stocks to buy, don't be worried. Moreover, they can give you really nice returns.
Image Johnson & Johnson (JNJ) chart: source Yahoo Finance
Everyone needs their products. They will forever have something to sell,  to us or the rest of the world. So why we, while buying their product, wouldn't have an income?
List of Johnson & Johnson brands is so long.
J&J is a company with a long history.  All can identify their best brands. For example, Johnson's Baby Shampoo or Baby Powder.
It is founded the 1800s in New Jersey and since then Johnson & Johnson has extended its brands. Today,  you can find Johnson & Johnson brands all over the world. From your bathrooms to your doctor cabinet.
The medicines, surgical products or healthcare solutions will never disappear. J&J has a really big portfolio.
No one should think even a second when it comes to investing in such a company. They have products, for example, cancer drugs that will produce good growth now and in the future.

The company is investing the robotic surgical opportunities gravely, in February announced that it's buying robotic surgery firm Auris Health for $3.4 billion.
J&J annual yield on the dividend is 2.60% and has an 8.46% gain per year.
It is really among top stocks.

Image Boeing company chart: source Yahoo Finance
This company had hard March this year. After the fatal crash of Ethiopian Airlines, its shares fell down.
The company took the problems with their jet seriously and experts are working on new software.
On the beginning of the March this year their shares were worth $446, but now they are about $400. The stock could jump when their 737 Max types are on the sky again.
It is a very steady company. Their F-15 fighters are extremely valued.
Boeing arranged a selling of those fighters with US Air Force over the next 5 years for $8 billion.
The company raises the quarterly dividend yield for 2.6%.
Boeing announced a quarterly dividend of $2.055 per share which is $8.22 per year. This is a 20.2% rise from the previous dividend of $1.71.
The annual yield on the dividend is 2.6%.

Image Colgate-Palmolive chart: source Yahoo Finance
Why do we add Colgate here while everyone knows that this company recorded some suspicious inclinations in spending? Yes, we know that shareholders didn't like that. That's is changed as the company decided to make an important decrease in the costs. The advantages of that effort could last decades.
Their brands are among most buying products. For example, their toothpaste, or soap (of course Palmolive soaps), and manual toothbrush, and other pharmaceutical products for dentists.
The company is selling its products in more than 200 countries. Colgate-Palmolive includes two product sections:
ersonal, oral, and home care is one; and the second is pet nutrition.
It is a leader in the global oral care market.
Also, it is a leader in pet nutrition products for dogs and cats.
They're all made by Colgate-Palmolive Company.
The company declared a dividend yield on 2.50% and the year-to-date gain of 16%.
Well, some can say Colgate is high-risk stock but with the big potential returns.

Image Alphabet Inc. chart: source Yahoo Finance
Alphabet Inc declared $12.77 per share for the last quartal.
It looks that Alphabet is the revenue growth provider. Revenue grew 21.5% to $39.28 billion in the fourth quartal.
It is for sure one of the stocks which you have to buy and hold forever.
This tech titan is Google parent company.
Alphabet Class A and C shares have grown 15.5% and 15.4%, over the one-year period April 18. The S&P 500, including dividends, is up 9.4% over the same time frame.
Yes, the quarter's reported earnings will be negatively influenced by a 1.5 billion euro (about $1.7 billion) penalty required by the European Commission in March.
The European Commission claimed that Google demonstrated anticompetitive methods linked to deals it had with Adsense for Search associates.
Well, the company is prepared to appeal, so investors may be sure that the penalty will be lower.
Google's revenue grew quick.
The cost of sales would increase in the fourth quarter, forced by higher sales and projected content purchase costs at YouTube.
There are also, Fiber high-speed internet industry, and its Verily life science.
We all can see the changes because Alphabet's self-driving vehicle tech branch Waymo recently start being monetized.
The Walt Disney Company (DIS)

Image The Walt Disney Company (DIS) chart: source Yahoo Finance
Disney is the globe's greatest media. They have movie studios, television networks.
Assets controlled by Disney add Disney Animation Studios, Pixar, Marvel, Star Wars, the ABC network, the Disney Channel.
Disney is close to finalizing an arrangement to take 21st Century Fox. That will combine the 20th Century Fox film studio, National Geographic, and a mixture of other media assets. But not the Fox News.
Disney has Disney Plus streaming service.
In the first half of April,  it revealed the price, shows, and movies. Everything planned to overcome Netflix as a rival.
In 2018, Disney launched ESPN+, their streaming service, and in the time frame of five months had more than a million subscribers.
And don't forget, Disney owns Hulu. Disney plans for its three platforms to be separate subscriptions, but it's likely to connect them at a discount.
In the moment of writing this article, we are two days out from the release of Avengers: Endgame.
Predictions about how much money it will bring to Disney are fantastic.
THR – the range of $200-$250 million.
Deadline – passing $260 million, and maybe $300 million marks. ComicBook.com – prediction gathered from 3 analytics, $300 million.
Impressive.
Disney's stock has jumped 13.6% in just five trading days in April. They will not look back now. Disney is a market sweetheart.
Not bad for an old player.
It is a good investment and one of the top stocks for sure.
Don't waste your money!
When unsure what's the right move, you can always trade Forex
Get the number #1 winning technical analysis ebook for trading Forex to your email.
Containing the full system rules and unique cash-making strategies. You'll be surprised to see what indicators are being used and what is the master tuning for successful trades. Including case-studies and images.