3 min read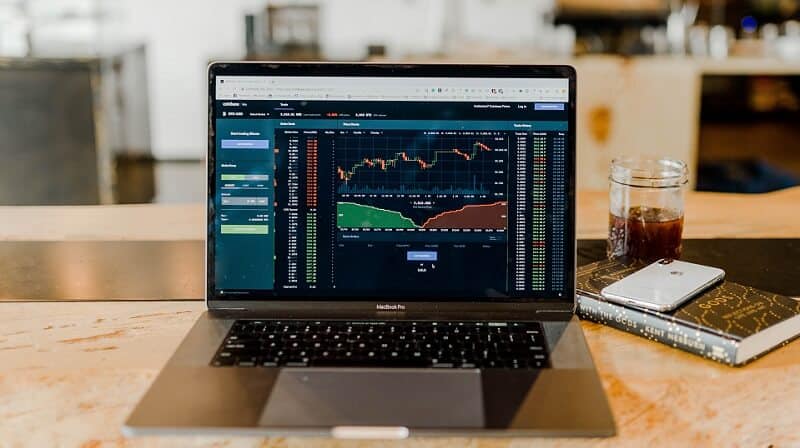 Scalp trading requires incredible self-control and trading focus. Traders are interested in scalp trading because it has less risk, they can place hundreds of trades per day and it provides much more trading opportunities.
Traders-Paradise reveals some secrets of the stocks scalping strategy. First of all, let's make clear how to scalp trade.
If you want to practice scalp trading you will find several different ways to make money. One way is to set a profit target per trade related to the price of the security in the range between .%1 – .25%. The other way is to follow stocks breaking out, the new highs or lows and using Level II to take as much profit as possible. You will need a lot of concentration and perfect order execution for this. Finally, the third way is to watch the news and trade upon the events that can cause extended volatility periods of a stock. 
It isn't necessary, but we want to explain the Level II.
Level II is the order book for Nasdaq stocks. Level II shows a ranked list of the best bid and ask prices with detailed data about the price action. It is very important in day trading to know who is interested in the stock.
Winning is crucial in scalping. Your win/loss ratio must be high as the difference from the other strategies where the win/loss ratio may be less than 50%. This high level of winning trades shows that you have to be right much more often than wrong while scalping. 
That is why the stock scalping strategy is a challenging way of making money in the market.
So, we have covered the basics. Let's go further. 
Secrets of stocks scalping strategy – use the oscillator
The idea behind scalping is that stocks can be more predictable covering extremely short periods. More than they can be over a longer time. For example, you can easily predict the course of stock in the next 20 minutes. Honestly, it is harder to predict where the stock will be in the next 20 weeks. At first glance, scalpers are sacrificing longer gains. Yes, that is probably true but they will not have longer-term losses if they are trading wrong.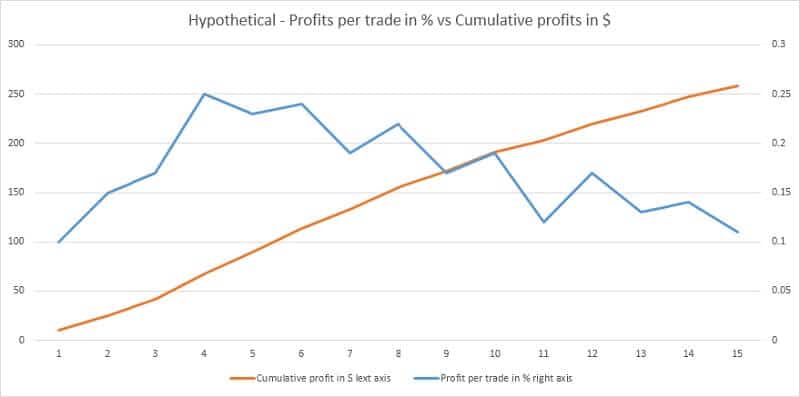 One of the most successful ways to scalp the market is by using an oscillator but also, it is one of the toughest to nail down.
Oscillators can give you the wrong signals. If you are using one oscillator the possibility to predict the stock action is about 50%, which isn't enough for this strategy.
The commission costs are too high for that win/loss ratio. 
Also, scalp trading is possible with the slow stochastic oscillator. But the stochastic oscillator is not intended to be a standalone indicator. You will need some other form of proof to confirm the signal.
You can combine the stochastic oscillator with Bollinger bands.
So, it is smart to enter the market when the stochastic forms a proper overbought or oversold signal but is confirmed by the Bollinger bands.
The stochastic oscillator is a momentum indicator. It shows the position of the closing price related to its high and low prices over some period. Bollinger bands show volatility. Together, these indicators help a trader to recognize scalping opportunities.
Successful scalping requires a great knowledge of technical analysis to notice small deviations in the stock market and quick changes. A scalper will open a position for a few seconds or minutes and then close. Scalper needs higher frequency trading because the profits make per trade are regularly low.

Scalping also demands access to news feeds, real-time charts, and data. As a scalper, you must get breaking news or real-time data of price movements. It is an essential part of successful scalping. Lastly, scalpers can't allow being confused. As a scalper, you will make numerous daily trades, so you must keep focus and closely monitor the market each trading day.
When unsure what's the right move, you can always trade Forex
Get the number #1 winning technical analysis ebook for trading Forex to your email.
Containing the full system rules and unique cash-making strategies. You'll be surprised to see what indicators are being used and what is the master tuning for successful trades. Including case-studies and images.