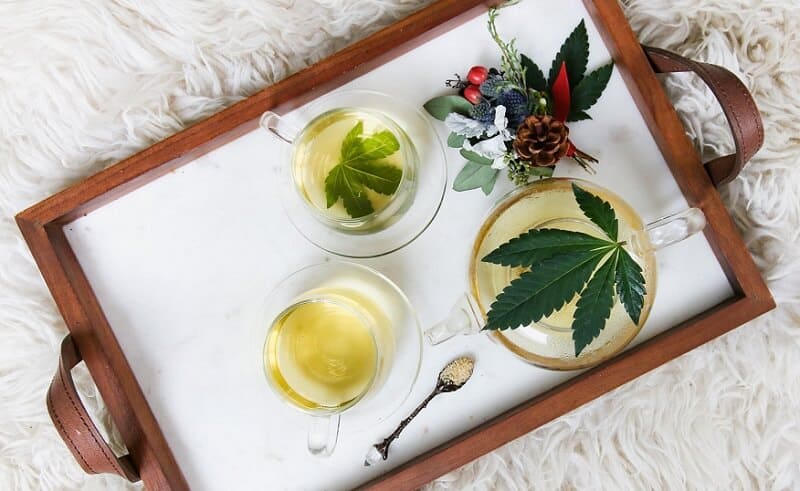 Canopy Growth lost more than it was estimated. The reasons are numerous.
Its stock is in big troubles after Q2 earnings report on 
Canopy Growth (NYSE: CGC),  announced the second-quarter earning a result on Thursday, Nov. 14. Canopy Growth, the largest marijuana stock in the world by market cap, reported it lost $20.3 million over the second fiscal quarter. The loss came from returned cannabis oil products. Simply,  it looks people would like to smoke marijuana but don't like its oil products and the retailers in Canada returned it to the producer. It looks the rocky quarter is behind the company. The sales dropped, and the price resulted in a loss of $1.08 a share during the quarter.
Its shares fell by around 11% in pre-market trading. That was the response to the report. If this trend continues, its price could easily drop by up to 20% this week. Yesterday, November 14, the price was $15.84 which is a decline of over 14%. Bad days for this company with a market cap of $5.285B.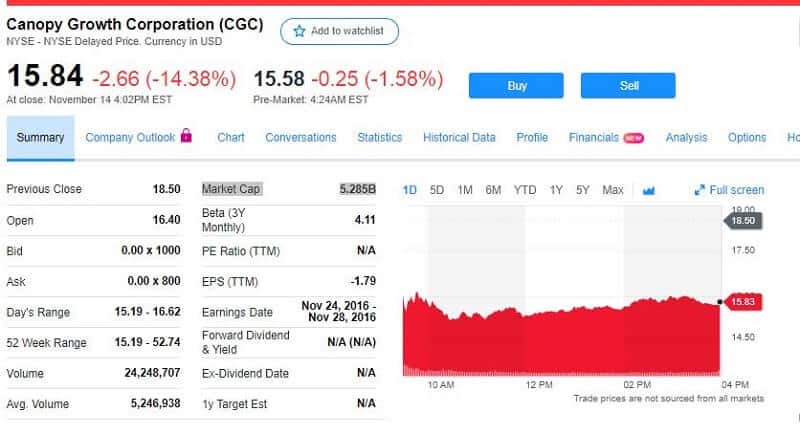 Net revenue for the second fiscal quarter was $57.8 million, dropping from the Q1 score of $68.3 million. The company's net loss increased. It is $282.7 million.
The performance was worse than the experts expected, they were expecting net revenue of $68.4 million and a net loss of $0.31 per share.
The expanding market for medical cannabis outside improved 72% over Q1 to $14 million. The same came from recreational cannabis sales – an increase of 24% to $10 million.
What tends to go wrong, will go wrong
Canopy Growth's Q2 report exposed two modest but positive improvements: the gross cannabis revenues grew by 2% and the company closed this period with $2.04 billion in cash, its equivalents, and securities. But that's all.
Canada's legal marijuana market has problems that influence all authorized cultivators. Company's CEO Mark Zekulin stated: 
"The last two quarters have been challenging for the Canadian cannabis sector as provinces have reduced purchases to lower inventory levels, retail store openings have fallen short of expectations, and Cannabis 2.0 products are yet to come to market"
The thing that went wrong is that Canopy took a huge $24 million restructuring debit. To add more pain, the company posted an inventory charge of $12 million. And its Q2 net revenue is $57.8. Much under Wall Street expectations.
Zekulin said that the management believes this situation is short-term and "Canopy continues to be best positioned with cash-on-hand, a world-class infrastructure, and a portfolio of intellectual property". 
Canopy Growth lost, what will happen to the shares?
Canopy's shares will apparently continue to fall for several reasons. The company's valuation continues separated from the rest of the legal marijuana industry. For example, its shares are trading eight times more than the next year's projected sales despite the fact that the company will end up dropping under those optimistic revenue predictions.
The various problems of the Canadian cannabis market could need years to be solved. 
Investors' expectations that the marijuana legalization will be done in a short time all over the world, firstly in the US, were unrealistic. And it looks like it won't be soon. This subject has barely been touched on by any of the contenders in the next year's presidential run. 
The Canopy Growth stock is at its weakest level since 2017. It has lost over 40% of its value this year. Canopy's shares are deeply unlikely to bounce anytime soon.
When unsure what's the right move, you can always trade Forex
Get the number #1 winning technical analysis ebook for trading Forex to your email.
Containing the full system rules and unique cash-making strategies. You'll be surprised to see what indicators are being used and what is the master tuning for successful trades. Including case-studies and images.