3 min read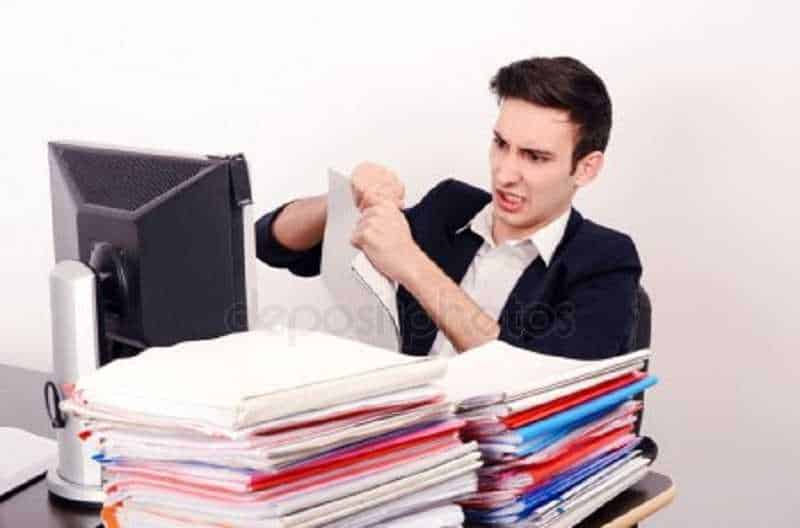 The best-paid job is so close to you, close to the new year, so think about them.
Ways to make money online are numerous. Our goal is to present you as many profitable deals as possible. 
We want to help you find the best-paid job for you. And it is your goal too. To find the best-paid job that suits you more than any other.
You may not become rich, but certainly, this way of working will provide you additional and not small income.
But this is one of the best-paid jobs from home.
And know what, those of us who have worked from home for years wouldn't dream of going back to a corporate office. Ever. At any point!
It won't always be easy, and you have to work very hard, you will make mistakes and failures along all that path.
But be honest, the internet has opened up so many possibilities to people regardless of age, location, or background to build a sustainable, online business or side project that can make extra money online every single month.
So, let's start. What can you do from your home and earn decent money?
1. Trade or invest from home is one of best-paid job 
Trade from home is a totally online job.  
And it can provide you a quite nice income. Or to be one of the best-paid jobs.
Once upon a time, people relied on the services of a stockbroker, who would make buy and sell orders on the customer's behalf.
Today, individuals are able to execute buy and sell orders themselves in a fraction of a second using computerized trading services.
But, reading online articles doesn't make you qualified to trade from home.
Reading the classics of investment literature could be helpful. But the best way is to set aside six months to practice trading with real-world data before investing your money.
You can use some demo account and practice.
Before deciding to buy or sell any stock, you should carefully research the company, its leadership, and its competition.
Make intelligent decisions about what you can afford to invest. Consider investing a portion of your money in an electronically traded index fund, which holds many stocks.
To that end, we present our top three stocks to buy for the long-term:
Buying marijuana stocks can be a best-paid job
The trade becomes more fundamental than gambling. There lies the opportunity and it can become one of the best-paid jobs in 2019. The concept is viable. Moreover, the use of pot will increase because of the legalization trend propagates. The millions of more potential users will access it.
It would be wise to take small positions. Don't just lay the bet on one perfect entry point. Also, there are no guarantees when investing in stocks.
It's important to consider the size and never bet more than you can afford to lose.
When looking at potential marijuana stocks to buy, it's important for investors to remember that there are many ways of trading a concept. Also, not one method is perfect.
Here are three marijuana stocks to buy in 2019:
The first reason, the Constellation Brands invested $4 billion in it. So, you can be comfortable joining them in their bet on CGC stock.
If you are going to risk money on this market, you would like to do it in the one that has a strong balance sheet.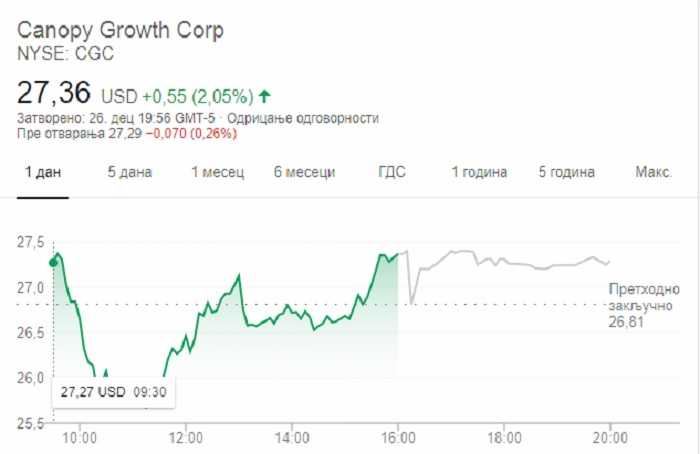 It sounds like CGC has good plans to open up more markets to follow the legal path expansion. Constellation made a multibillion-dollar bet on Canopy Growth because it thinks cannabis is a "once-a-century disruptive market transition" and that Canopy Growth is the best marijuana supplier in the world.
Constellation believes the total addressable global market could top $230 billion within the next 15 years. So, projects that Canopy could realistically claim up to 40% of the Canadian market and between 5% and 15% of the market in the rest of the world, including the United States.
KushCo is a dynamic sales platform. It provides unique products and services for both businesses and consumers in the cannabis industry.
It regularly services more than 5,000 legally operated medical and adult-use dispensaries, growers, and producers across North America, South America, and Europe.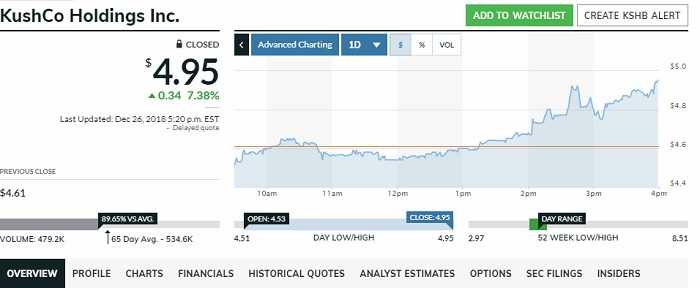 An ancillary play, they have the opportunity of supplying both the legal and black market with their packaging products.
We believe KushCo to be the best additional play in the current market. They have a strong management team. Also, solid execution track record, and servicing the market. We really think their stocks are good investments.
Innovative Industrial Properties
Stocks of REITs can be attractive for marijuana investors in comparison with pure-play marijuana stocks because REITs spread their risk across multiple leaseholders.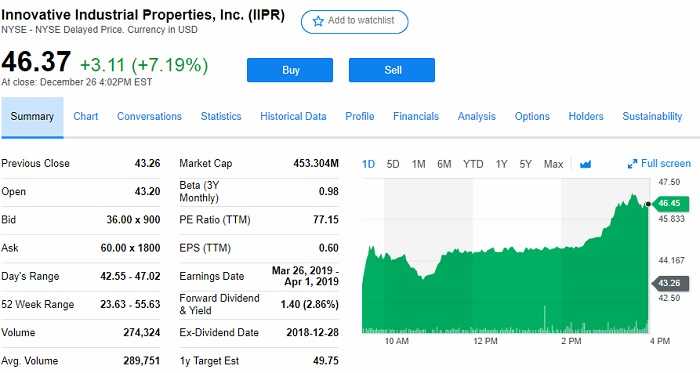 Even if one or two fail, it's not catastrophic to the whole investment. Innovative Industrial Properties currently owns nine properties, all of which are either greenhouses or indoor facilities used for cultivating marijuana.
2. Launch and grow a startup
Launching a startup can be a very exciting experience and best-paid job.
The first mistake is that founders tend to over zeal their efforts to monetize their products and services. Instead to build a strong base from which the startup can turn into a realistic company.
To avoid mistakes make your list of knowledge areas/special skills on the one side and passions on the other. Then try to connect each of them.
Your knowledge and skills should hybridize with your genuine passion. It means that you have a passion for some job to work and, at the same time, you have knowledge or skills which job requires.
The truth is that you need to love what you do and be damn good at it as well.
Startup founders face a lot of factors and barriers that can stay in the way of success.
Testing your business expectations should be done without investing too much time and money. When you found a winning product, double the original bid on it and focus on the winner.
That's the whole truth and wisdom!
This world is content obsessed. And we are obsessed by trying to find the best-paid job. This one can be that one in the coming year.
3. A virtual assistant is a defenetely best-paid job
A virtual assistant is a contact made over the internet that assists in day-to-day tasks. Yes, like an assistant, only virtual! And this is one of the best-paid jobs. 
These assistants don't just help someone business run smoothly, they help their life run smoothly.
Whether it's sending a thank you card to a friend or researching potential investors, a virtual assistant can do just about anything.
They take charge of not only the day-to-day business tasks but can even take hold of day-to-day personal tasks so you can keep focused on what's at hand.
They can send flowers, thank you cards, or even just schedule an Uber or Lyft so you can go from one venture to the next without a single hiccup.
However, it is just about anything.
Setting up your own Virtual Assistant business may seem like hard work, but we have to tell you that it's actually the easy part. Moreover, we think it can be the best-paid job.
Being a successful VA isn't simply helping someone with their admin or supporting their business, it's knowing how to manage and communicate with them. 
If you want to be a VA because you think it'll be an easy life and easy money then you're in for a shock because the reality is very different. It's a brilliant life once you've nailed it but there can be a steep learning curve at first.
Virtual assistants charge anywhere from $1 to $100 per hour. Sometimes even more.
But the sweet spot is generally between $15 and $30 per hour for executive assistant services and $40-$75 per hour for higher-level marketing or financial tasks.  This definitely may be the best-paid job in 2019
Bottom line: We, here in Traders Paradise, found a lot of very interesting and profitable jobs for 2019. More about them you will read soon, in our new ebook. It's up to you just to pick one of the best-paid.
Risk Disclosure (read carefully!)
When unsure what's the right move, you can always trade Forex
Get the number #1 winning technical analysis ebook for trading Forex to your email.
Containing the full system rules and unique cash-making strategies. You'll be surprised to see what indicators are being used and what is the master tuning for successful trades. Including case-studies and images.