2 min read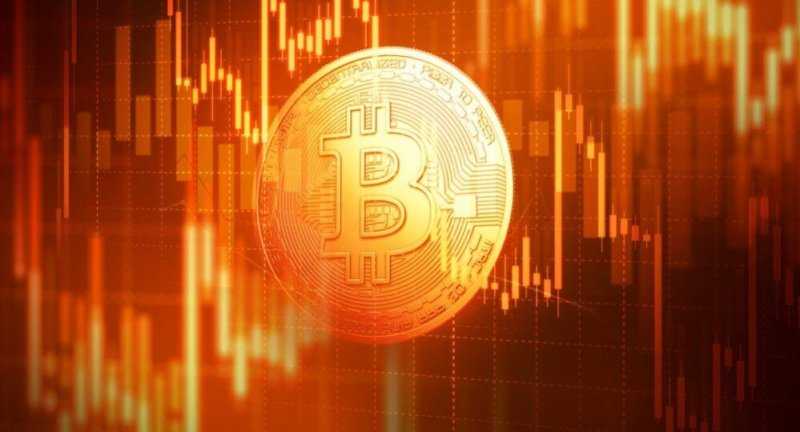 Buying Bitcoin with a bank account is actually quite easy.
The most important, it isn't too late! Bitcoin billionaire Changpeng Zhao has an encouraging message for crypto fans who fear they missed the boat on the cryptocurrency bandwagon: The bitcoin revolution is still "at the beginning of the beginning," so you haven't missed anything yet.
So, how to buy Bitcoin with your bank account?
If you want to buy Bitcoin or other cryptocurrencies, using a crypto exchange that accepts bank transfers can be one of the cheapest and most convenient ways. But if you're new to cryptocurrency, it can be tough knowing where to get started.
It's easy to learn how to buy bitcoin with the bank account because bank transfers are quite popular in the bitcoin market.
The benefits of using a bank account are fees. The bank account is usually the cheapest deposit method for buying coins. Limits are also usually higher when using a bank account, assuming you have verified your account.
Why buy Bitcoin with the bank account instead of a credit card?
The credit card will be faster but has higher fees. The bank account is slower but has lower fees.
Yes, buying Bitcoin with bank account sounds absurd because the concept of Bitcoins is quite contrary to what banking is.
However, if you ignore that fact for a while, you will find how to get your bitcoins if you have a bank account.
Maybe you will need it.
Some services allow you to deposit fiat in their accounts for BTC in return. Such services have fiat linked crypto accounts, and almost all of them provide an inbuilt BTC wallet too, where they give you the bitcoins.
Depending on where you live there are different exchanges that will be best adapted for you.
The procedure is quite simple for many exchanges.  What you have to do is:
Visit an exchange and open an account
Go to "Settings" find "Linked accounts"

Add your bank account
Go to "Buy/sell"
Enter the BTC amount you want to buy
Select the wallet you wish to have your funds deposited into
Confirm the buy order is correct
Buy Bitcoins
It is almost the same for all exchanges that provide such a service.
Why should you use a bank account?
Maybe you are one of the people who want to buy huge amounts of bitcoin. But you don't have access to credit or debit cards. You will reasonably look for buying Bitcoins with your bank account.
There's considerably less risk involved for exchanges when people purchase Bitcoins with their bank account. Like what? Well, the fees for that a process are lower. Unlike credit cards, bank transfers are supposed irreversible.
Let's say if you want to buy $1000 via a bank transfer you will pay $15 in fees. At the same time, if you want to buy the equivalent amount with a credit card you will pay $40 in fees. You can save 50% and more when using a bank account.
On the other hands, bank transfers are usually less convenient to execute. They take more time to process because the transfer needs to go through several banks on its way to the exchange.
If you use the iOS or Android apps when buying Bitcoin with the bank account you have to create an account and download iOS or Android app. In the case of Coinbase, for example, it looks:
Tap the menu icon near the top left of the screen to open the navigation bar (Navbar)
Select Buy from the navigation bar (Navbar)
Enter the value in bitcoins that you want to buy
Select the bitcoin wallet you want to deposit into
Select your preferred payment method (credit/debit card or bank account).
Review your order and tap Buy bitcoin button
Before buying Bitcoin with the bank account
There are a number of platforms to choose from when buying Bitcoin with your bank account. So, examine your options to see how each exchange performs:
Payment methods. How can you send fiat money to the exchange? Look for an exchange with your favored system.
Fees. How much will cost you to complete your purchase? Also, consider the trading fees the chosen exchange charges.
Transaction limits. Is there a minimum or maximum limits on the amount of crypto you can buy? What is the minimum withdrawal limit?
Processing times. How long will it take to complete from start to finish?
Supported cryptocurrencies. Which cryptocurrencies can you buy directly with fiat money? Some platforms will only provide access to one or two popular digital currencies.
Ease of use. Does the platform have a simple user interface? You have to navigate it without any problems.
Signup and verification. What documentation will you need to provide to register for an account? How long does the verification process take?
Security features. Does the platform support two-factor authentication? Where are your funds stored?
Customer support. How can you contact the customer support team? And, also, during what hours is the company available? Do they have an online help center?
Reputation. Check out online forums and reviews to know what level of community trust the platform has. Do other users recommend it?
The bottom line
Bitcoin is the oldest cryptocurrency, and over the years it has become easy to buy Bitcoin from anywhere in the world. Okay, except a few countries.
But, you need to find out reliable services to buy Bitcoin. The scammers in this space are not a new thing.
Finally, never store your bitcoins in any of the services because these are all hosted by third-party services. Preferably, use Bitcoin hardware and software wallets.
You might want to know Why you should not invest in bitcoin under any circumstances
risk disclosure
When unsure what's the right move, you can always trade Forex
Get the number #1 winning technical analysis ebook for trading Forex to your email.
Containing the full system rules and unique cash-making strategies. You'll be surprised to see what indicators are being used and what is the master tuning for successful trades. Including case-studies and images.