2 min read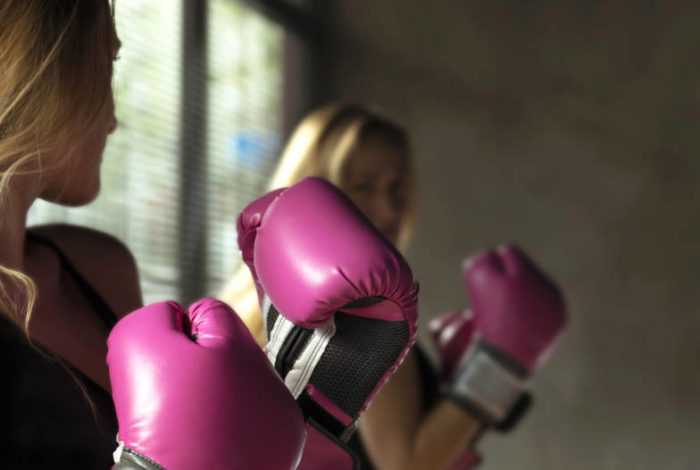 The personnel flow has been going from Tesla Inc to Apple Inc, the iPhone maker has poached at least 46 employees from Tesla in 2018!
Elon Musk called Apple "Tesla graveyard", as his employees are being poached by Apple.
Dozens of current and former Tesla employees have left for Apple since late 2017, according to research conducted by CNBC.
Back in 2015, Tesla CEO Elon Musk said that Apple serves as the "Tesla graveyard" for staff that left or was no longer needed. "if you don't make it at Tesla, you go work at Apple."
But Apple Inc seems to have decided to show him that it is a furious playground.
According to several current and former Tesla employees and LinkedIn data, manufacturing, security and software engineers, and, more recently, supply chain experts, are now at Apple.
The Tesla employees that have left Tesla have joined various departments at Apple, not only Project Titan, Apple car development endeavor. And, they are reportedly working on "display, optics, and battery-tech" for the myriad of mobile devices that Apple makes. Apple seems to have employed no less than 46 people that used to work for Tesla since the beginning of 2018.
According to a current Tesla employee who kept in touch with former colleagues, Apple appears to be placing renewed emphasis on manufacturing processes and equipment, the report said.
The company outsources production to firms like Foxconn, but still offers input on new processes and techniques, as well as other areas of manufacture.
Apple is paying bigger salaries than Tesla
Apple can afford to pay 150% of the salaries that Tesla doles out. Multiple sources told CNBC that Apple pays about one-and-a-half times the salary for technicians, software, and manufacturing engineers compared to Tesla. That might be one of the reasons that high-profile talent like Tesla's VP of engineering Doug Field is now back at Apple, after a few years at the electric car-maker. Apple has hired former Tesla Autopilot, QA, Powertrain, mechanical design and firmware engineers, and several global supply chain managers too. Some employees joined directly from Tesla, while others had been dismissed or laid off before joining Apple.
One Tesla engineer, as their spokesperson, commented on Apple's poaching that Tesla must be comparatively poor, but work is more meaningful:
"We wish them well. Tesla is the hard path. We have 100 times less money than Apple, so of course they can afford to pay more. We are in extremely difficult battles against entrenched auto companies that make 100 times more cars than we did last year, so of course this is very hard work. We don't even have money for advertising or endorsements or discounts, so must survive on the quality of our products alone. Nonetheless, we believe in our mission and that it is worth the sacrifice of time and the never-ending barrage of negativity by those who wish us ill. So it goes."
Runaways from Tesla to Apple
And CNBC reports that the company from Cupertino is on a hiring spree, poaching "scores" of ex-Tesla employees for a variety of projects, citing better pay at the iPhone giant.

All sources come from LinkedIn profiles. Doug Field, a high profile executive who oversaw engineering for the Tesla Model 3 hasn't updated his profile at that time. The Wall Street Journal reported earlier this year he planned to take a "six-week sabbatical." But this month it came out that he took a job at Apple. That means he is returning to the company he had worked for before Tesla. How things look now, Field is working on Project Titan, Apple's car project. Apple has a team of at least a few hundreds working on autonomous vehicles, with test vehicles driving on streets of California these days.
Tesla's employees say that, even before Field left, they saw more colleagues voluntarily leaving than they had in prior years at Tesla.
Tesla disputes that more people are leaving than in recent years and says the data does not back it up. The company told CNBC that voluntary attrition has decreased by one-third over the last twelve months, and noted that it has recently added talent from Apple and other companies.
But the truth seems to be somewhere else.
A former Tesla vehicle engineer who was laid off by the company in June said that stock options at Apple would probably be more attractive than they are at Tesla during a rocky time. Many employees at Tesla already sell their options as soon as they are able to in order to make up for the relatively average salaries and the high cost of living around Silicon Valley, he said.
Maybe the panic caused by a large number of employees leaving Tesla and going to Apple has caused Musk to tweet on August 7th that he is considering taking Tesla company private at $420 per share buyout and that he has secured the funding needed to do so.
Tesla has had a turbulent year, with controversies on daily bases, and the stock options that Tesla employees receive may be less desirable given the stock's volatile price. Compared to Apple, which became the first company to be valued over $1 trillion earlier this month, Tesla is not giant.
Risk Disclosure (read carefully!)
When unsure what's the right move, you can always trade Forex
Get the number #1 winning technical analysis ebook for trading Forex to your email.
Containing the full system rules and unique cash-making strategies. You'll be surprised to see what indicators are being used and what is the master tuning for successful trades. Including case-studies and images.