2 min read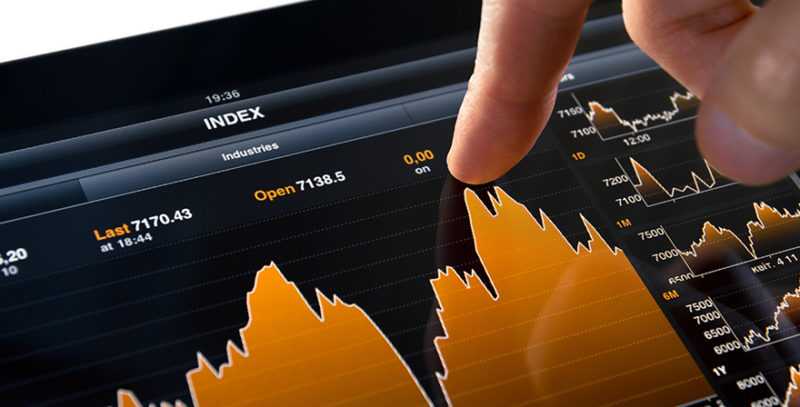 Forex trading program must help you to raise your trading results to a higher level. How to choose the most useful Forex trading program can be very tricky.
Hence, we will talk about tools with which you can raise your trading results to a higher level. You will find out how to make the information more efficient, how not to forget anything, how to quickly learn and how to not spend too much time solving the simplest tasks that the trader faces daily.
Forex trading program – Forex Expert Advisor (FEA)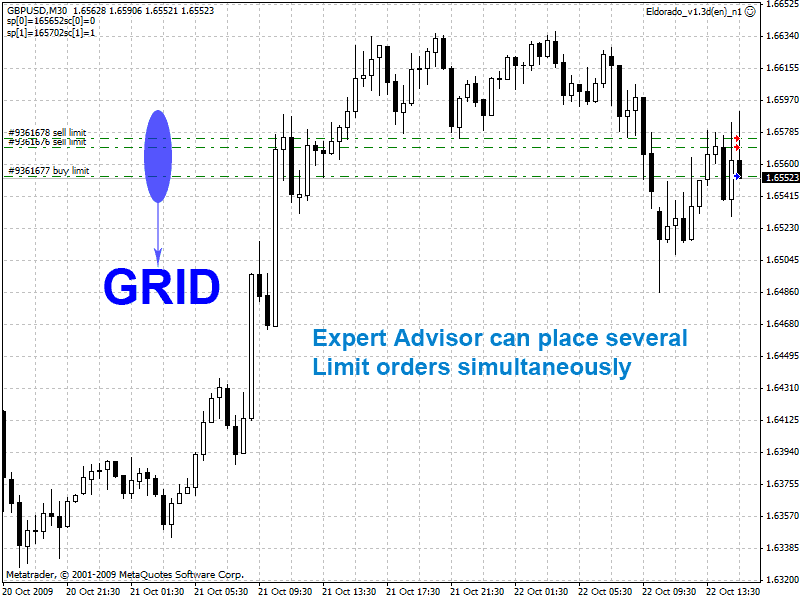 It is the Forex trading program for analyzing testing advisor results.
First, we will talk about programs that make it possible to better understand the results of testing advisor, Expert Advisor.
The Forex Expert Advisors program for the MetaTrader 4 platform, for example, is written in the MQL4 programming language. This programming language is specially developed for writing an "expert advisor" program.
Expert Advisors are very flexible pieces of software that can take any information into account that is available on the MetaTrader platform. They are written in their proprietary programming language called MetaQuotes Language Version 4.
So, a trader can easily and simply use the program in his trading system, in online mode 24 hours a day.
If you are a beginner, you can think that trading with software programs is a sophisticated thing. However, it is not. Try to use FEA for a month, and for the trading system you've previously developed. It will be quite enough to get expert consultants experience.
Where do I get the FEA?
Well, there is more than enough choice on the Internet, but it's best to seek advice from your consultants because they will have the best solution for you.
Forex trading program – SQ EA Analyzer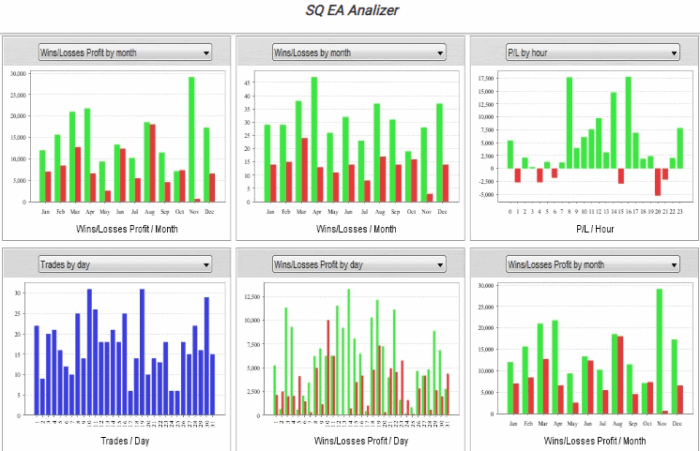 First of all, let's emphasize that this Forex trading program is not free, it costs and is called QuantAnalyzer. However, there is a demo version that does not, of course, have some of the "most sophisticated" features. But allows a detailed analysis of the results of the adviser you received through the terminal, as well as the creation of portfolios from them. Also, the program enables various tests of stability and reliability.
They do have a visual interface. With StrategyQuant you run a generator for strategies, and it comes with some entry rules such as RSI7*MACD/MA13, or any other combination that it found.
StrategyQuant is one of many algorithmic trading software.
Algo trading is the only programmatic version of your strategy of trading. If you have a strategy, you can create your own EA or hire somebody to develop a strategy for you.
However, High-Frequency trading is the strategies which human could not perform or computer program perform better.
Forex trading program – Report Manager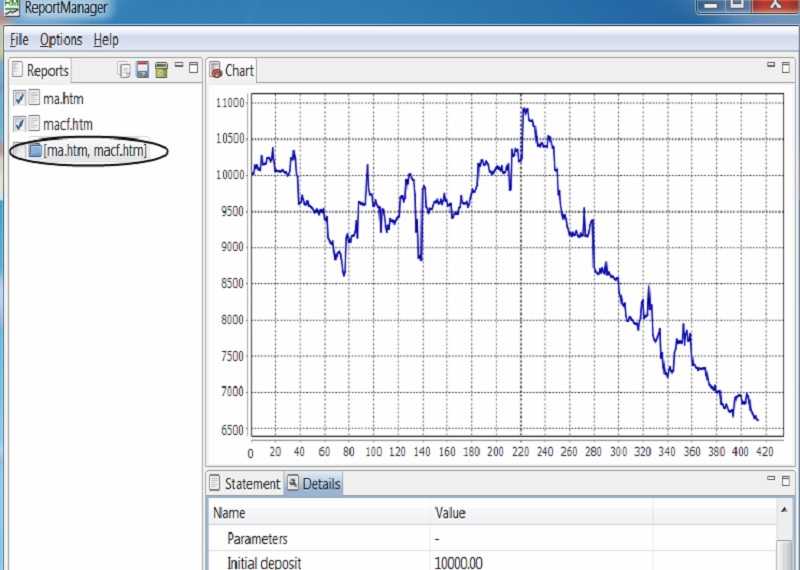 This is a completely free trading program, with extremely simple features. In fact, this program can only combine several test files EA into one resulting file.
No additional parameters, no tests!

It is suitable for those who want to see the ultimate balance of adversarial work on all couples together or can serve as a quick test adviser for all tools!
Good, isn't it?
Report Manager is the web-based application included with Reporting Services that handles all aspects of managing reports.
Why bother with using Report Manager?
The best answer is that those who develop reports may not have the necessary permissions to deploy all reports to the production server. When a report is ready for deployment, you may need to hand it off to a person who has the permissions to deploy to the production server and that person doesn't want to use BIDS. Most admins are not developers and what they want is the ability to script out deployments or at least use a tool that isn't developer-centric.
Report Manager provides the capability to deploy data sources and reports by using a simple browser-based interface.
Information technology and management science staff members often are key partners with financial managers and financial analysts in the development and maintenance of management reporting systems.
In many cases, however, management reporting systems are constructed and maintained strictly using desktop computing.
They have built-in Excel spreadsheets and running on personal computers. Rather than programming in mainframe environments.
The development of management reporting systems often faces hurdles related to key analytical issues, such as:
Internal transfer pricing methodologies

The attribution of corporate overheads to individual products or clients

Disaggregating changes in client assets into the separate impacts of changes in market prices (i.e., investment performance) and of net deposits and withdrawals
In most cases, these analytical challenges are amenable to multiple methods, each of which has drawbacks of its own, and is not demonstrably superior in all situations.
Forex trading program for manual testing strategies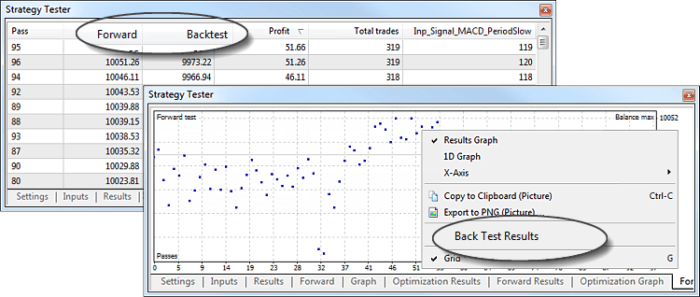 We can say that it is generally accepted that traders in financial markets can be divided into two groups: supporters of good old-fashioned manual testing and amateurs – fans of automatic trading. However, although when traders know their trade strategies, they must first test by hand.
Luckily, for manual testing supporters, there is the Forex trading program that allows testing their systems on historical data.
Also, programs of this type work perfectly as simulators for the rapid development of trading skills.
Manual testing has to be exploratory. A lot of teams prefer to script manual testing so testers follow a set of steps and work their way through a set of tasks that are predefined for software testing. This misses the point of manual testing. If something could be written down or scripted in exact terms, it could be automated and belongs in the automated test suite.
Real-world use of the software will not be scripted, thus testers must be free to probe and break things without a script.
Software testers are always learning but we cannot always quantify it.
There are many aspects to software testing. It does not always involve using the product. It is not just about finding bugs. Testing can start around the requirements stage.
Thinking about what the product should do, where risks could be is all part of testing.
Forex Tester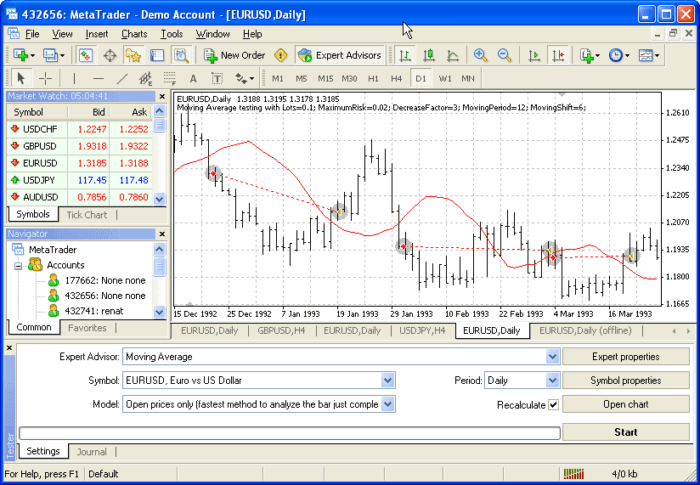 This brilliant program is very similar to the MT4 terminal. It allows the manual test system to run. If you are just trading online – in that case, press a couple of buttons, place the commands and proceed further. In that case, you can stop, accelerate or slow down the timeline. At the end of the test, you will get the result of your store.
The only disadvantage of this program is the complexity of using copyright indicators.
The fact is, there are classic indicators, different graphical setting tools. But if you use an external indicator, you need to overwrite it in the programming language.
Another disadvantage is that this Forex trading program is not free – it costs about $ 100. But it isn't too much.
How does it work?
Forex Tester simulates the Forex market with unequaled realism. You can test strategies and train your trading skills on years of data in just a few hours. This strategy tester works with the recorded price movement of the real Forex market. Like a recording of music, you can jump forward, pause or jump right to the interesting moments. You can go back to any point in time.
Also, you can restore all your open trades, trade history, and account balance in this simulation.
You can keep a trade journal and export your trade log for analysis on Excel or other programs.
There's no need to rely on estimations.
One important note,  amateurs have to rely on assumptions and believe what others tell them. Professionals, however, make their decisions based on facts. Forex Tester delivers the hard facts about your strategies. If a strategy is not profitable, you will find that out quickly with Forex Tester.
Remote Management Software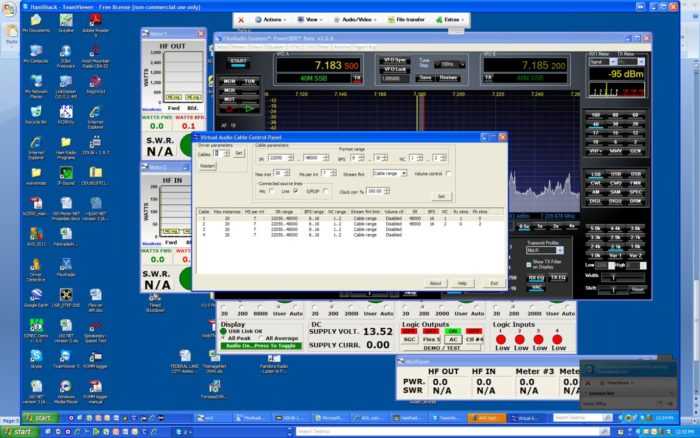 Nowadays, watching market movements over a tablet or phone is not at all difficult. These devices have enough memory and processing power to install special applications or use web accounts that are used by virtually all brokers.
Remote desktop software is really useful for lots of situations.
Generally, remotely accessing a computer requires that a piece of software be installed on the computer you want to connect to, called the host. Once that's done, another computer or device with the right credentials, called the client, can connect to the host and control it.
Don't let the technical aspects of remote desktop software scare you away. The better free remote access programs require nothing more than a few clicks to get started. No special computer knowledge required.
However, this is not always the most appropriate.
For example, sometimes you must have instant access to your home computer to disconnect automatic trading due to instability on the stock market. In this case, salvation lies in a program called TeamViewer.
This Forex trading program is available both on PCs and on smartphones. You need to install the program on all your preferred devices and get something like a network of work machines with the ability to access each of them via your smartphone.
The bottom line
If you want to succeed in a tough business such as trade in financial markets, you will have to spend a lot of time, among other things. It increases the chances that you will finish the race successfully. For this very reason, we suggest you pay attention to the presented Forex trading program and consider them in order to choose the one that suits you best and with which you feel the most comfortable. 
Risk Disclosure (read carefully!)
When unsure what's the right move, you can always trade Forex
Get the number #1 winning technical analysis ebook for trading Forex to your email.
Containing the full system rules and unique cash-making strategies. You'll be surprised to see what indicators are being used and what is the master tuning for successful trades. Including case-studies and images.